In Summary
Why this trip ?
This circuit is made for adventurers and sportsmen who love nature. Hiking in the Iguaque reserve, rafting on the Suarez river, discovery of typical Colombia… Cross part of the country from Bogota to Cartagena via Villa de Leyva and Barichara, you will return with memories full of memories and the desire to return.
*National flight not included, count 100-120 usd per person for the flight of this tour.
At glance
Highlights of this Trip
1
The characteristics of the rapids and the volume of water make the Suarez River one of the strongest in Colombia for rafting.
2
The Sanctuary of the fauna and flora of the iguaques has seven lagoons, a beautiful hike for nature lovers.
3
Barichara and Villa de Leyva, two colonial villages classified as the most beautiful villages in Colombia.
Day by day
Detailed Itinerary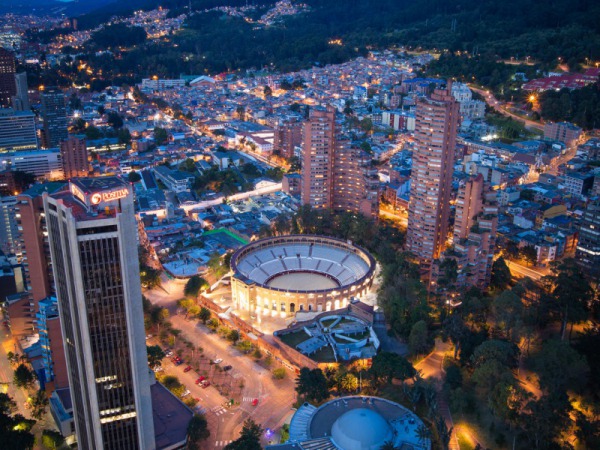 Day 1
Welcome to Colombia
Arrival at Bogota airport, the Andean capital, and transfer to your hotel.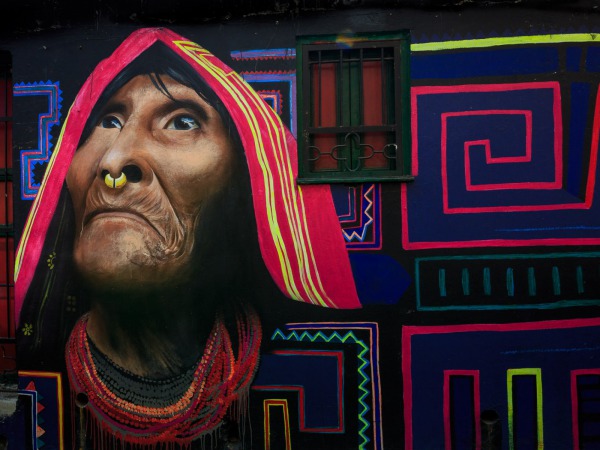 Day 2
Monserrate and Graffiti bike tour
Monserrate hill is located 3152 m above sea level in the Andean Cordillera and offers a stunning view of the city and valley. The Señor de Monserrate Basilica is neoclassical in its style and was built on top of the hill in 1925. It was later on transformed into a neocolonial-style church.
Afterward we will visit the streets of Bogota with a wide variety of graffiti and Street Art works, which can be seen by the cyclist on a stroll. Colourful, artistic, dogmatic and fun, we will discover them during a 4-hour tour passing through the most representative places of Street Art.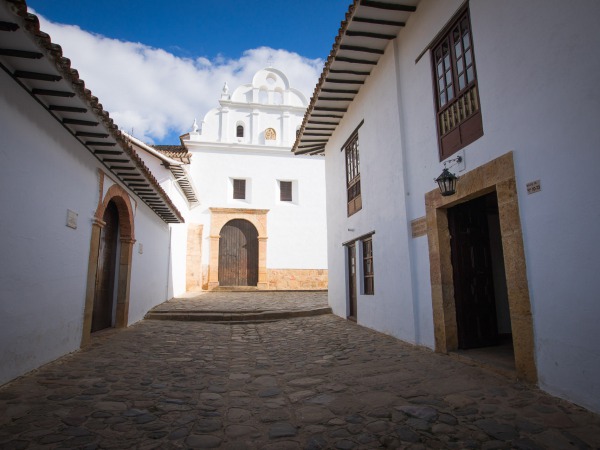 Day 3
Bogota – Villa de Leyva
A private transport will take you from Bogota, the Andean capital, to Villa de Leyva, a beautiful colonial village.
Day 4
Iguaque Wildlife Sanctuary
The Iguaque Fauna and Flora Sanctuary: one day hiking uphill will take you to the heart of the sanctuary. It is a perfect combination of nature, Muisca legends, and physical effort. The hike begins at the visitor center at an altitude of 2900 m. The landscape changes quite a bit during the hike. You will start in a rainforest (plants, orchids, ferns, and a variety of birds) and then discover a typical mountainous scenery of "Paramo" (plants, lakes, streams) and finally reach the legendary lake of Iguaque at 3700 m. According to the Muisca Indians, this is where the cradle of humanity lies.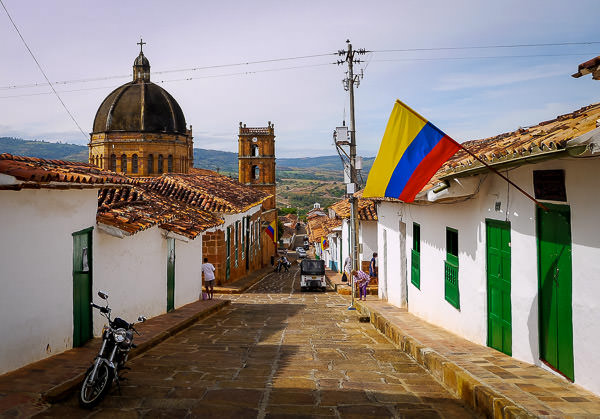 Day 5
Villa de Leyva – Barichara
Visit Barichara, located at an altitude of 1340m. Many artists and craftsmen have chosen to live in this haven of peace, listed as a UNESCO World Heritage Site. We will walk its paved streets, churches, parks and enjoy the view of the Canyon de Suárez. The discovery ends with a visit to the workshops of local craftsmen: painting, paper, sculpture or tobacco, depending on which ones are open.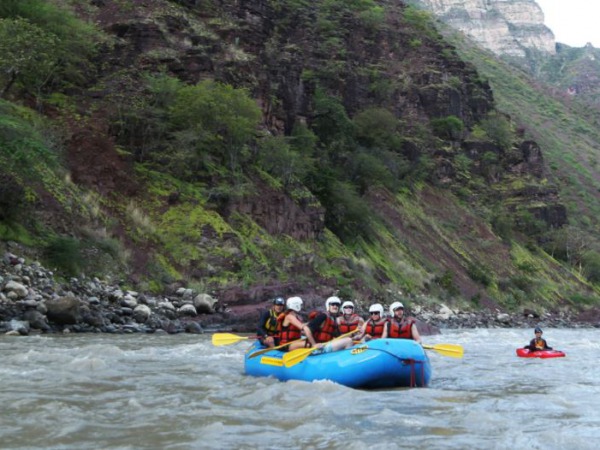 Day 6
Rafting river Suarez Rapides class III-V
Depart from San Gil to the Vázquez Bridge for a rafting experience! We will distribute the equipment and have a safety briefing. You'll then embark on 2 hours of activity on the river through famous rapids like El Despertador, Laberinto 1, 2 and Laberinto Sorpresa. We will cover a 15 km distance for 2 hours in levels III-IV-V.
Depart in the early afternoon in 4-wheel drive on a unpaved road (1h30) to «Las Juntas », a place that offers a wonderful view of the 2 major rivers of the region, the Suarez and Chicamocha that both form the Sogamoso Canyon. On the way, the road curves along the canyon and offers a view of pineapple, tobacco, papaya (and more) plantations…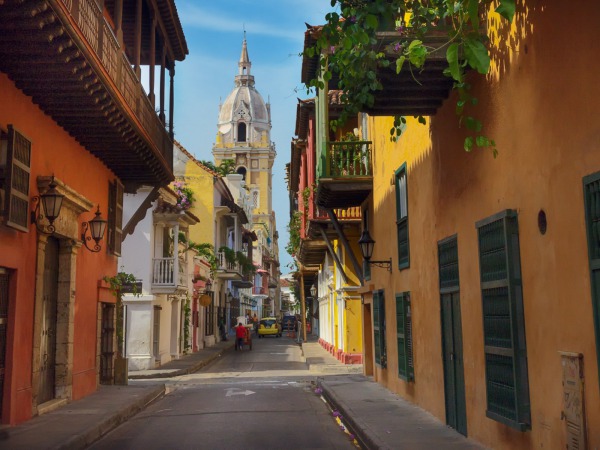 Day 7
Barichara – Cartagena
Private transport will take you from Barichara to Bucaramanga.
Arrive at Cartagena airport and transfer to your hotel, in the historic center of this beautiful colonial city.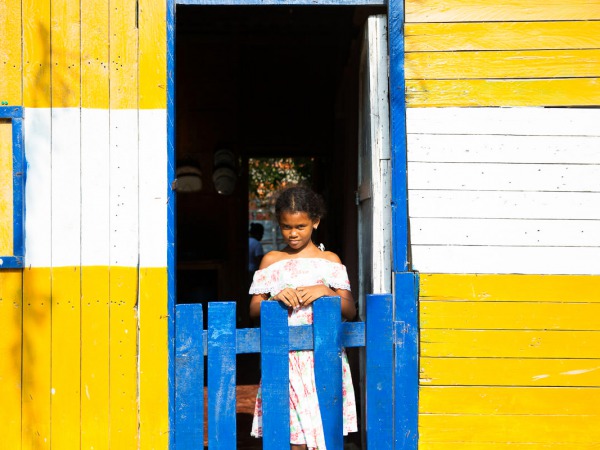 Day 8
La Boquilla, traditional fishing
You will depart early from your hotel to La Boquilla, a fishing village where an Afro-Cartagenian community lives. There, local fishermen will share their fishing techniques including how to catch crabs and how to throw nets. Then, you will discover the secrets of Caribbean cuisine and learn how to cook fish and crabs with coconut rice. Return to Cartagena at the beginning of the afternoon.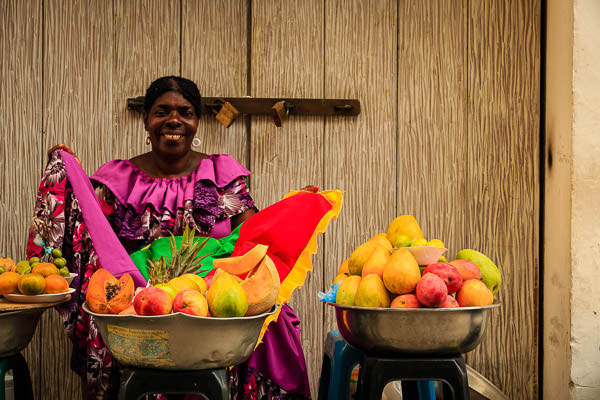 Day 9
Enf of the adventure
Private transport from your hotel to the airport. It's time to go home and sort through your photos with your next trip in mind!
LODGING
Hotels during your stay
Photo Gallery
The Journey in Image
Conditions
Price & Details
CONTACT AN AGENT
Book or Customize Your Trip
Free estimate, Response in 24h max
HOW ? WHEN ? WHY ?
Frequently Asked Questions
RELATED TOURS
See more Journeys