"Cuevas de los Guacharos" National Natural Park
El Encanto is a nature reserve located in the south of the Huila district, an immersion into rural Colombia. A family of coffee growers will welcome you to share their passion not only for coffee, but also for orchids. This nature reserve is also a privileged place for bird watching. It is the starting point to discover the Guacharos National Park, an opportunity for a beautiful trek off the beaten path with incredible landscapes, typical of the border area between the Huila and Caquetá districts.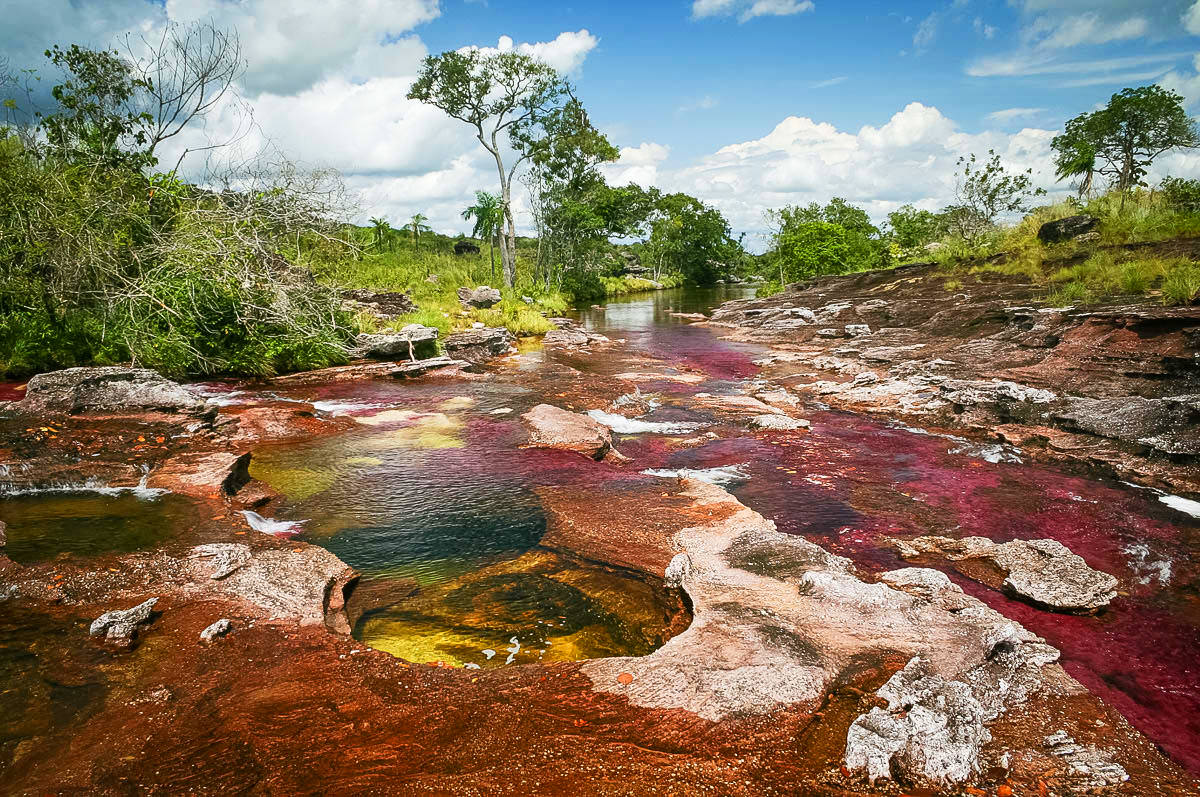 Colombia and its magic
An ecotourism tour that has been perfectly thought out, discovering several regions, each one as authentic as the next. Caño Cristales, an exceptional and surprising natural site, probably among the most beautiful in the world. Exploration of the highest palm trees in the world and observation of the fauna and flora in the coffee region. The Tayrona Park takes us to a magical place located between mountains, tropical forest and its ancestral volcanic stones bathed in the crystal clear waters of the Caribbean Sea. And finally, follow in the footsteps of the ancient Tayrona civilization by discovering the Ciudad Antigua.
*National flights not included, count 100-120 usd per flight/person. (This tour includes 4 domestic flights).