In Summary
Why this trip ?
Nature, adventure and encounters with indigenous communities in an untouched area free from mass tourism. On this expedition, share ancestral traditions, admire unique landscapes such as the Araracuara Canyon, the imposing rocky strait and experience contact with the Pachamama.
At glance
Highlights of this Trip
1
Extraordinary cultural exchanges
2
Discovery of ancestral indigenous practices
3
Breathtaking landscapes
Day by day
Detailed Itinerary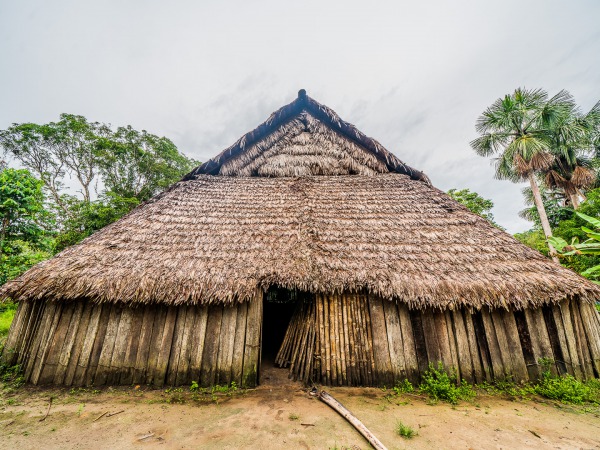 Day 1
Bogota – San Jose del Guaviare – Araracuara
Meet at the Bogotá bus station at 7:30 pm the day before for an overnight bus trip to San José del Guaviare.

Have breakfast. Flight to Araracuara. (1h). We visit the "Salto del Diablo". After a walk of about 1.5 hours, on the way down (and carrying our bags) we reach the Monochoa indigenous reserve. Sailing for about 30 minutes on the Caqueta river to reach the indigenous community Aménane. Traditional welcome lunch. Settling in the Maloka (traditional indigenous habitat). Dinner and rest. Traditional Mambeo: coca and ambil (indigenous ritual, moment of exchange during which the coca leaf is consumed in the traditional way).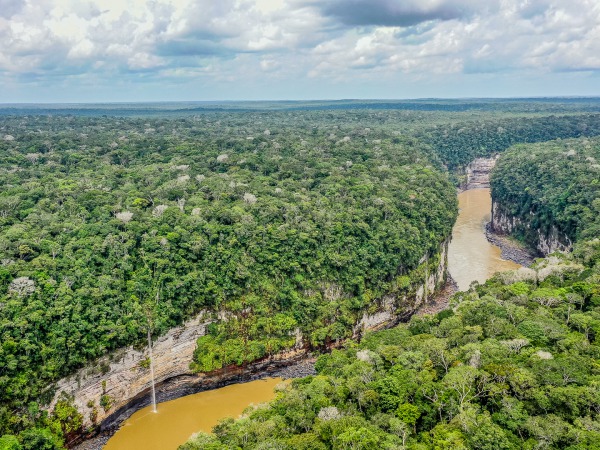 Day 2
Araracuara
Breakfast is served. We sail through the Raudal de Angosturas. With Guyanese protection walls on both sides, and waterfalls on both sides. We will also see macaws, which constantly fly over the river. The Raudal de Angosturas, 8 kilometers long, is a branch of the Caquetá River, where the river's flow is reduced and turns it into a raudal, with a very fast flow. Only experts can navigate there and you must always wear a waistcoat. (4 hours). Visit the Angosturas waterfall. Return to the community of Aménane. Dinner then rest. Traditional mambeo: coca and ambil.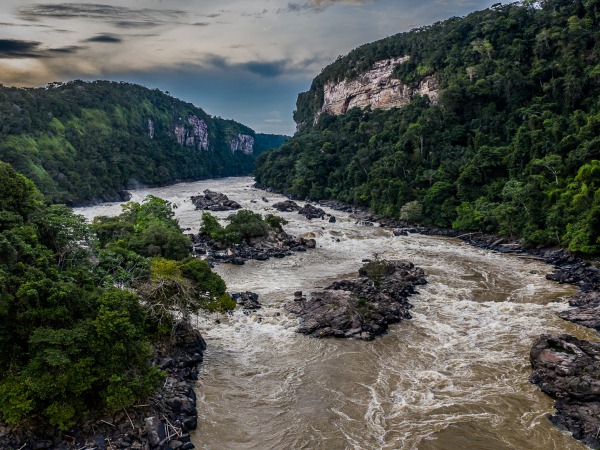 Day 3
Chorro de Monochoa
This morning, after a traditional breakfast of fresh fish broth with casabe (cassava flour bread), fariña (coarse cassava flour) and ají (hot sauce), we will board a pirogue and sail to the Chorro de Monochoa. Here we will have a traditional lunch of moquiado fish (cooked in the ground in a banana leaf), fariña, casabe, caguana (a drink made from manioc, pineapple and panela). Afterwards, we will visit the crops of the local community, including plantations of cassava, bananas, pineapples and medicinal plants. Discussions with the community over a mambeo.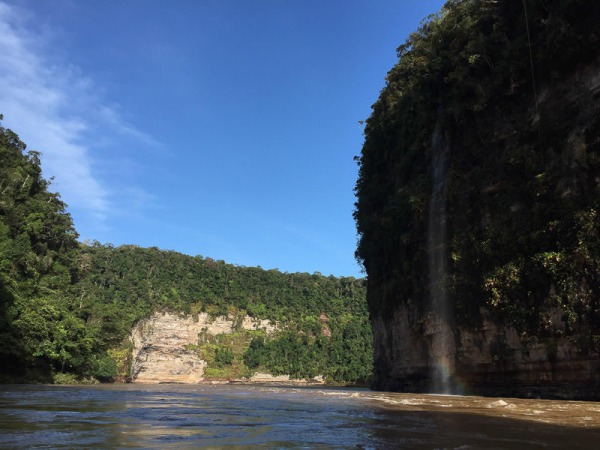 Day 4
Paujil waterfall
Traditional breakfast. We sail to the Salto del Paujil. (3 hours) and then we return to the Maloca de Aménane for lunch. We will meet the community for the last time, say goodbye and give gifts. Dinner and rest. Traditional mambe: coca and ambil.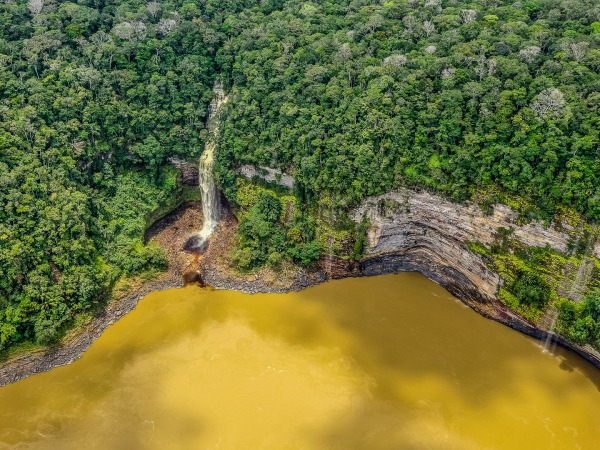 Day 5
Araracuara Canyon
We have breakfast. We sail back to the port. One hour walk up and carrying our bags. (Possibility to organise the carrying of bags). Visit to the Salto del Diablo, also known as the Araracuara Canyon or the Caquetá Canyon. Return flight to San José del Guaviare (1h). Return by bus to Bogota. (8h). Arrival in Bogotá at about 22:00.
Photo Gallery
The Journey in Image
Conditions
Price & Details
CONTACT AN AGENT
Book or Customize Your Trip
Free estimate, Response in 24h max
HOW ? WHEN ? WHY ?
Frequently Asked Questions
RELATED TOURS
See more Journeys