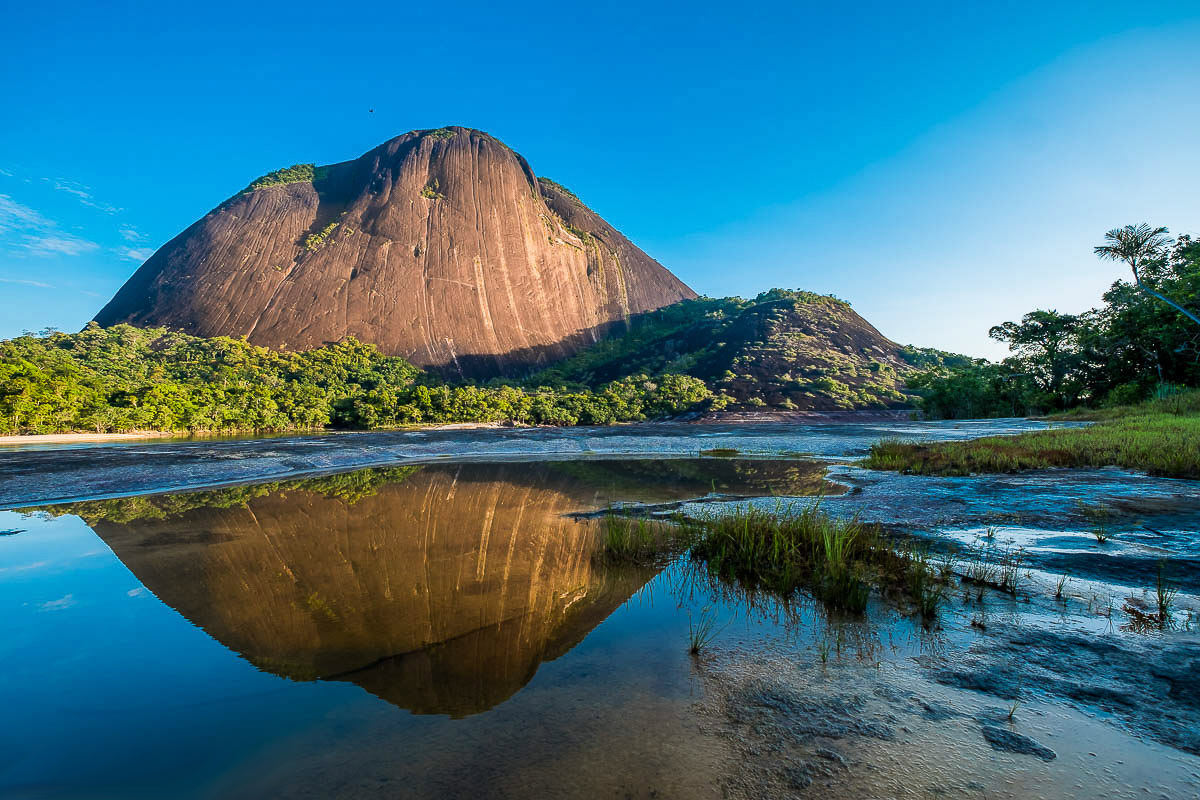 The hills of Mavecure
Discover the Mavicure or Mavecure hills, a group of three monoliths located in the south-east of Colombia, more precisely 50 km south of the town of Inírida, on the river of the same name. They belong to the Guayanés massif, and have an average height of about 250 m.
This trip is an adventure expedition to one of the most remote areas of the country. The tourist infrastructure is almost non-existent. Travellers have to be able to walk in the sun in stony and sandy terrain. There are no toilets or showers at the campsites, travellers will have access to mobile toilets and will shower in the river without using soap. Travellers must be able to walk with their equipment, so it is advisable to reduce the volume and weight of their equipment.
Rural Tourism with Indigenous Communities: The Cerros de Mavecure is located between the nature reserves of the Venado and Remanso indigenous communities. The development of tourism is progressing slowly. The accommodation offered by the community is basic, not very comfortable but clean, warm and pleasant. We always organise our visits with the indigenous communities.
The indigenous communities that live in this area are in a remote and isolated part of Colombia. Some of the gifts brought back by the travellers are always useful for them, such as: school material, children's books, clothes in good condition, threads and needles, fishing line, hooks, torch, solar panels and other alternative energy sources.