Chingaza National Natural Park
Modéré – Difficile
Physical Condition
In Summary
Why this trip ?
Discover the wonders of the Chingaza Natural Park region: native forests, canyons, suspension bridges, rivers, waterfalls and ravines will never cease to amaze you during this 4-day and 3-night trek.
At glance
Highlights of this Trip
2
Breathtaking landscapes
Day by day
Detailed Itinerary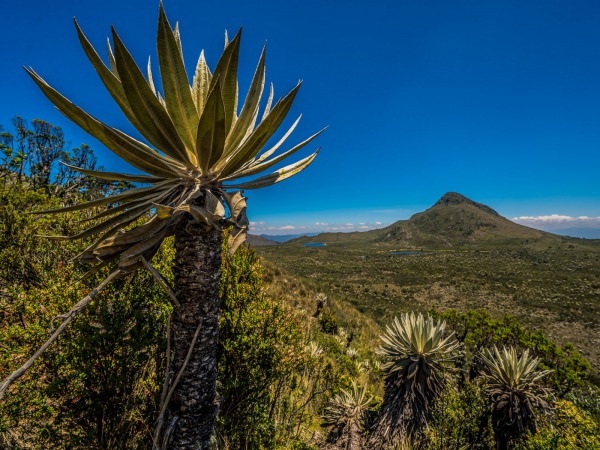 Day 1
Chingaza trek
After reception, enjoy a breakfast in the village before being driven to the entrance of Chingaza N.N.P. (3400 masl) by private 4X4. After a briefing, start your trek in the heart of the park, which will lead you through sumptuous landscapes of "paramo", a unique ecosystem very characteristic of Colombia, as well as many mountain lakes. Lunch on the way. After hiking for 13kms, reach the "Rajadero" shelter where you will have dinner and spend the night (very rustic).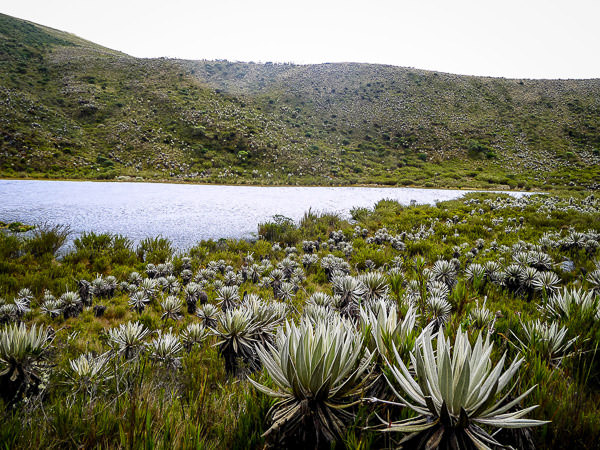 Day 2
Paramo – Andean Forest
Breakfast at the shelter before heading to San Juanito: this trail is mainly composed of downhills (from 3,600 masl to 1,900 masl). There, you are hosted in a familial guest house. In the afternoon, discover the "Cave" nearby the village. Explore by foot this natural wonder before going back to the guest house by the end of the day to have dinner and have a resting night.
Day 3
Guatia river canyon
Early breakfast before leaving for a new segment of the trek that leads to the Guatiquía Canyon ubicated in the surroundings of Villavicencio. This road is mainly composed of downhills with some hard ascents. Admire the splendid views over the Canyon and its hanging bridges, crossing the Guatiauía river. Picnic lunch during the activity. Dinner in the camp, overnight in a tent (the campsite is located 900m away from the village of Monfort).
Day 4
Villavicencio – Bogota
Have breakfast before leaving for your last trekking day in the beautiful Guatiquía region. Continue your descent until the small city of Santa Teresa then to the aqueduct of Villavicencio. Lunch and end of the adventure.
Photo Gallery
The Journey in Image
Conditions
Price & Details
CONTACT AN AGENT
Book or Customize Your Trip
Free estimate, Response in 24h max
HOW ? WHEN ? WHY ?
Frequently Asked Questions
RELATED TOURS
See more Journeys