Facile – Modéré
Physical Condition
In Summary
Why this trip ?
Discover the hills of Mavicure or Mavecure, a group of three monoliths located in the south-east of Colombia, more precisely 50 km south of the city of Inírida, on the river of the same name. They belong to the Guayanés Massif, and have an average height of about 250 m.
Note: The Cerros de Mavecure can be visited all year round, however, the best time is during the dry season from November to the end of March
At glance
Highlights of this Trip
1
Explore these impressive rock formations in the department of Guainía.
2
Experience a strong connection with the roots of Colombia, by hiking its mountains, off the beaten track.
3
It is possible to observe magnificent rare species of pink and grey dolphins.
Day by day
Detailed Itinerary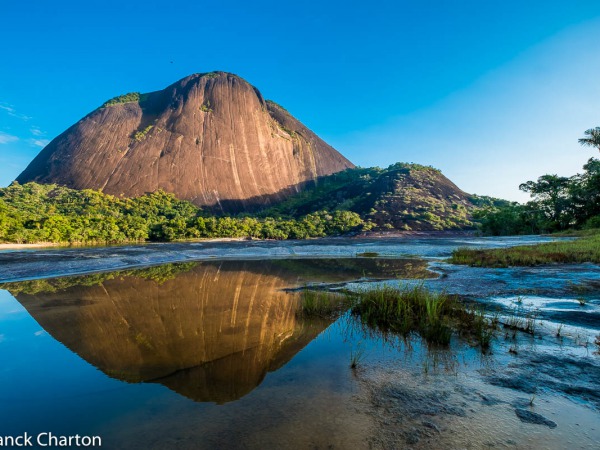 Day 1
Inirida – Mavecure
Today will be the opportunity for a unique encounter with an ancestral culture. You'll get to Inirida where you´ll have lunch. You'll then head off to the Cerros de Mavecure, Pajaro, and Mono, the oldest hills in the world! These sacred sites belong to the indigenous reserves of the Remanso and Venado communities. You'll be welcomed into the Venado community. You'll then hike to the base of the Cerro Diablo to explore the forest. Dinner and overnight in the Venado community.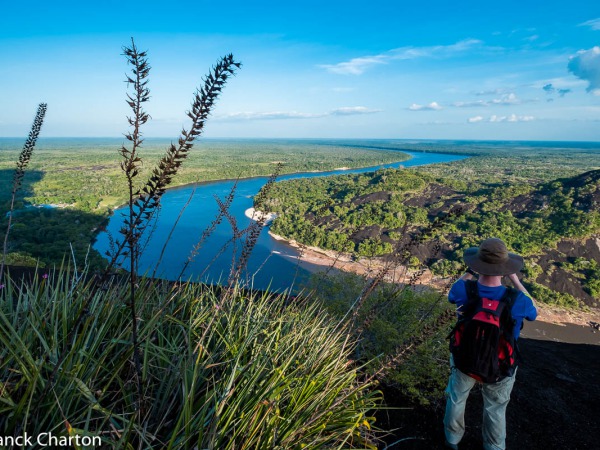 Day 2
Mavecure
After breakfast in the land of the Tepuyes, will we set off towards the hills of Mavecure, Pajaro, and Mono. This natural wonder is a sacred place for its native people. At this specific point in the Inirida river, the water cascades with fury between the "tepuyes", a powerful experience to witness. Continuing the journey, you'll ascend the "tepuy" to observe the Escudo Guavanes landscapes, ancient rocks in the heart of the jungle. You'll then have lunch in the Venado community. You'll then head off to the Almidon indigenous community, in the Ceiba reserve, where you'll enter the Caiman river to access the Redonda, Casabe, and Clara lagoons. Heading back to the community, you'll row with the current of the river and be able to see the freshwater dolphins and the endemic birds of the these waters. Dinner and overnight in an indigenous cabin in the Ceiba community.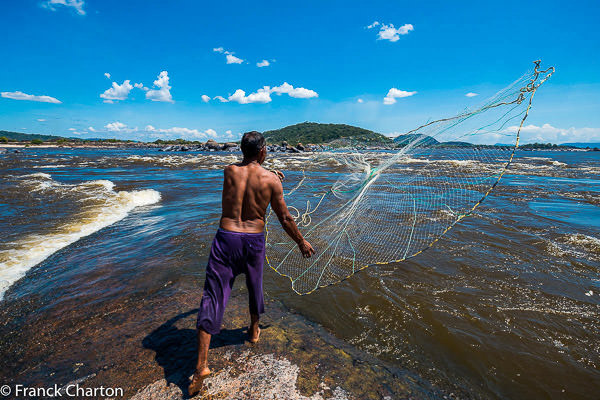 Day 3
Guaviare river
Breakfast in the Ceiba community with the Puinave, Curripaco, and Tucano ethnic groups. Sustainable initiatives have been developed to strengthen and protect the environment. You will get to know the Honey Route and learn more about a bee species of great promise to sustainability. You'll then head to the mouth of the Inirida and Guaviare rivers to see the petroglyphs of the Amarru Cave Paintings Park, in the Coco Viejo community. Transfer back to the city of Inirida.
Photo Gallery
The Journey in Image
Conditions
Price & Details
CONTACT AN AGENT
Book or Customize Your Trip
Free estimate, Response in 24h max
HOW ? WHEN ? WHY ?
Frequently Asked Questions
RELATED TOURS
See more Journeys