In Summary
Why this trip ?
Stroll between Popayan and Silvia, experience a lot of history and soak up the culture of these villages. Popayan, capital of the department of Cauca, called the "White City", is possibly the most beautiful colonial city in the country. Popayán is also characterized by its religious fervor, particularly during Easter Week, as well as its gastronomy. Silvia, located about 60km from Popayán, is a pleasant little town where numerous indigenous communities meet on Tuesdays, the market day. On this trip you will get to know a typical Colombia, colorful farmers market!
At glance
Highlights of this Trip
1
Popayan, the white city of Colombia that has retained its colonial style.
2
Sivia, a village made up of six indigenous reserves.
3
Popayan and Silvia, two must-sees in the Cauca region.
Day by day
Detailed Itinerary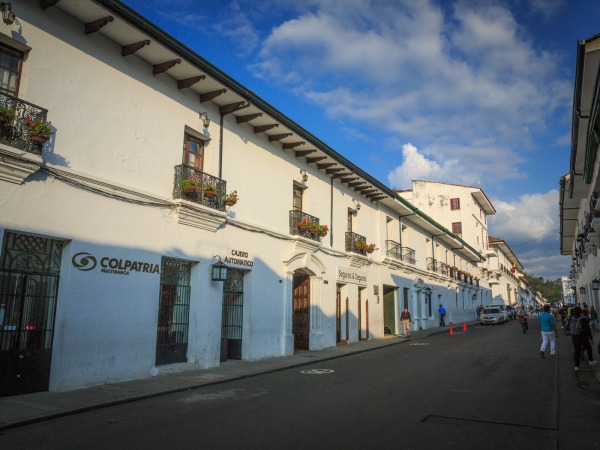 Day 1
Walking tour Popayan
Following your local guide, you will have the opportunity to see the cloister of San Francisco, the Caldas Park, the sundial, the Humilladero bridge and the municipal theater Guillermo Valencia… The city has many churches such as the Church of San Francisco, San Jose, Santo Domingo and St. Augustine… There are also some options for museums: the Guillermo Valencia museum, the natural history museum and the religious art museum… Back to your hotel at the end of the afternoon.
Day 2
Visit of Silvia and the local market
Early departure from your hotel in Popayán, with your local guide. You will drive on the famous Panamerican highway, then branch off on a small road which will lead you to Silvia. If the weather allows it, you will get to see the Puracé volcano (4650 meters elevation) on the way. Once in Silvia, your guide will walk you through the village and the market place, busy with people from communities Guambianos, Quizgos, and many more, all in their traditional costumes.
LODGING
Hotels during your stay
Photo Gallery
The Journey in Image
Conditions
Price & Details
CONTACT AN AGENT
Book or Customize Your Trip
Free estimate, Response in 24h max
HOW ? WHEN ? WHY ?
Frequently Asked Questions
RELATED TOURS
See more Journeys