In Summary
Why this trip ?
A rainbow-colored stream that serpents in between layers of ancient rock, forming waterfalls and deep natural pools of green, yellow and red in the middle of untouched jungles! It sounds like fiction, but it's Caño Cristales, a river located at the heart of Los Llanos and La Macarena mountain ranges: Don't miss the chance to go to one of the most unique places to visit in Colombia.
At glance
Highlights of this Trip
1
Caño cristales, the most beautiful river in the world
3
Off the beaten path trek
Day by day
Detailed Itinerary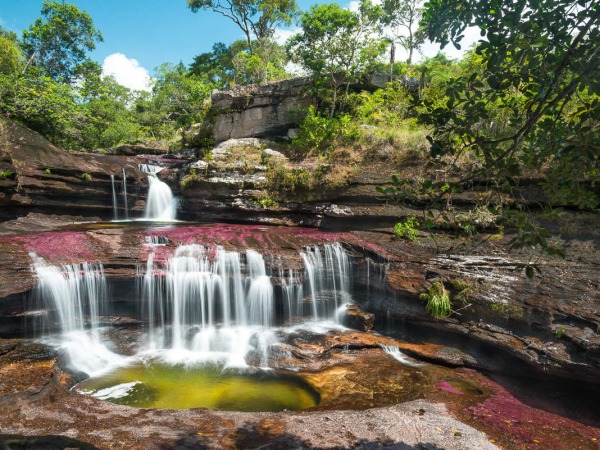 Day 1
La Macarena
La Serrania de la Macarena is a plateau amid the flatlands and one of Colombia's most delicate and beautiful ecosystems. That's why its population is committed to its preservation and the promotion of ecotourism, as you will soon learn at your arrival at the small town of La Macarena. There, after a small environmental talk, you will go on a boat ride through the Guayabero river to see birds, turtles, and eye-catching rock formations.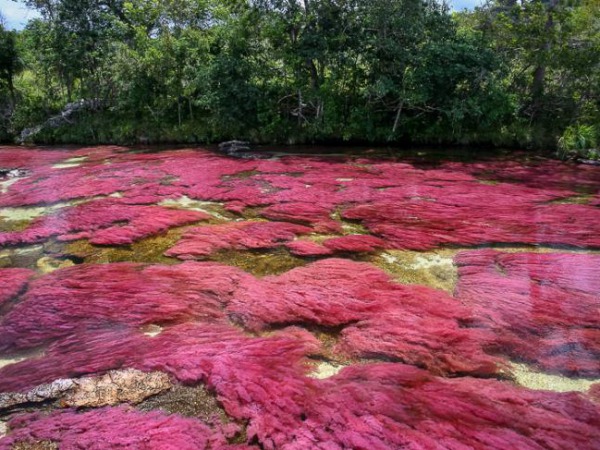 Day 2
Caño Cristales
You will navigate again the Guayabero river to the starting point of the hike to Caño Cristales: Virgin jungles, the sounds of nature, rare wildlife, and thick vegetation that will finally open up to reveal the mesmerizing colors of a magical river that looks as if taken out of fiction. At night, back at the town of La Macarena, you will enjoy typical gastronomy and a traditional dance show.
Day 3
Caño Cristales
Did you think you were gonna go home without seeing the most beautiful river in the world again? You will retrace your steps through La Macarena's beautiful nature to see Caño Cristales one last time, a hidden gem in Colombia.
(The itinerary can change.)
Photo Gallery
The Journey in Image
Conditions
Price & Details
CONTACT AN AGENT
Book or Customize Your Trip
Free estimate, Response in 24h max
HOW ? WHEN ? WHY ?
Frequently Asked Questions
RELATED TOURS
See more Journeys