Facile
Physical Condition
In Summary
Why this trip ?
Discover this extraordinary destination, off the mainstream tourist trails, which is a unique experience that will take you back in time: the Guaviare.
At glance
Highlights of this Trip
1
Discovery of the crystalline mini caño, a colourful river.
2
Walk in the middle of the Amazonian nature.
3
Unforgettable visit to an indigenous reserve.
Day by day
Detailed Itinerary
Day 1
Orion door – Caño Sabana
Time to start your 3-day adventure! Get ready to discover an exceptional natural and cultural heritage. Our expedition starts with the emblematic rock formations from the Cretaceous period, visiting the Caverna La Nevera, crossing extraordinary rocky vegetation that ends in savannah with crystal clear waters such as those of the Cascade Tranquilandia. Discover the transparent waters of the magnificent Caño Sabana, from which you can see the different tones of aquatic plants.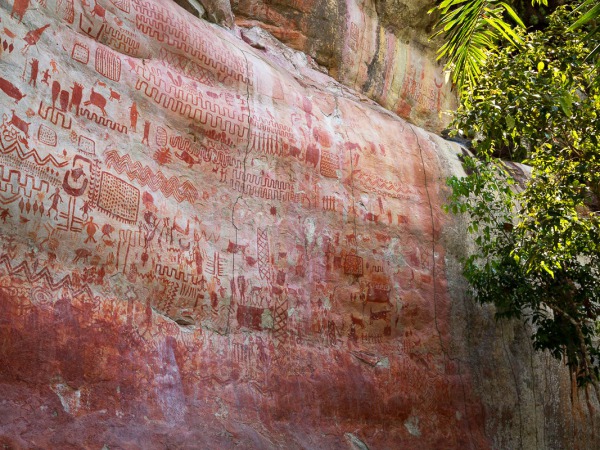 Day 2
Cerro azul
After breakfast, discover mysterious ancestral indigenous manifestations (more than 10,000 years old) and let yourself transport to another dimension by trying to interpret and decipher the hidden secrets of rock art murals. We will have lunch during the activity and dinner at the hotel. In the evening, visit an indigenous reserve near the urban center where you will have the chance to witness an ethnic and cultural demonstration, experiencing indigenous cuisine, crafts, and dances.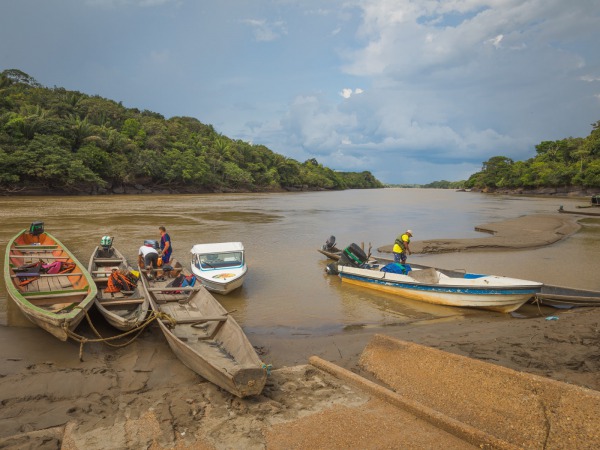 Day 3
Damas del Nare
Have breakfast at the hotel before taking a boat to La Laguna Damas del Nare, a magical place surrounded by Amazonian wilderness. Here you can admire freshwater dolphins at any time of the day and swim with them in their natural environment. Return to the hotel to pack your bags and say goodbye to that beautiful place and hello to new adventures!
Photo Gallery
The Journey in Image
Conditions
Price & Details
CONTACT AN AGENT
Book or Customize Your Trip
Free estimate, Response in 24h max
HOW ? WHEN ? WHY ?
Frequently Asked Questions
RELATED TOURS
See more Journeys