Guatape overview
Guatapé is a town in eastern Antioquia, founded in 1811. Its economy is based on agriculture (potato, tomato, bean and corn plantations), livestock, hydroelectric production and finally tourism, thanks to the many activities that can be done there and the good hotel infrastructure.
The most visited places in this area are the Peñol de Guatapé and the lake of Guatapé, which covers approximately 2,262 hectares. The colourful facades and the beautiful main square make a visit to this town a very pleasant experience.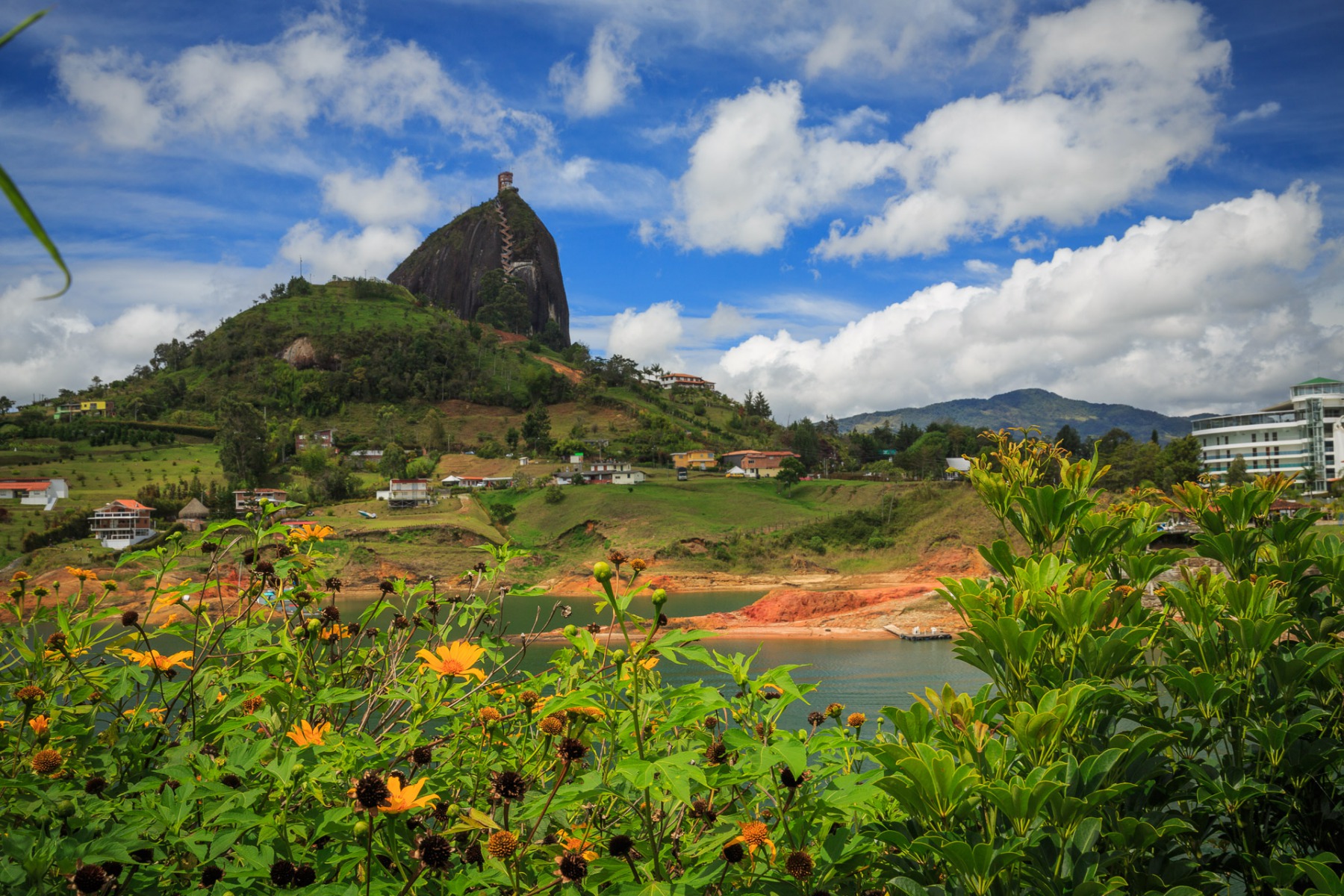 El Peñol de Guatapé is a monolith (a large block of stone) located in Guatapé, Antioquia, 70 km from Medellin. It is composed of feldspar, mica and quartz.
The Peñol is considered a cultural heritage site and is an important tourist attraction, as it offers the best view of the Guatapé dam. The summit can be reached by climbing its 649 steps.
Contact a Travel Agent now
Design the trip of your dreams today with one of our country experts: