Bahia Solano overview
The municipality of Bahia Solano is located in the department of Chocó, 5 kilometres above sea level. It covers an area of 1667 km2.
The department of Choco is located in the northwest of the country on the Colombian Pacific coast. It is the only department that has both Pacific and Atlantic coasts.
The landscape of Bahía Solano is rich in cultural assets such as freshwater waterfalls by the sea, extensive beaches, tropical rainforest and warm sea humpback whales. The economy depends on agriculture (manioc, lulo, plantain), fishing, livestock and ecotourism.
Bahía Solano is an ideal place for lovers. There are paradisiacal beaches and you will have the opportunity to dive and admire the beauty of the coral reefs and the whales. Jungle walks amidst rich biodiversity, beautiful waterfalls and streams are activities you can enjoy.
Characteristics of Choco and the Pacific region
Chocó is characterized by its rainforest ecosystem, rich biodiversity and a wide variety of vegetation and animals. The territory is also home to indigenous communities (Emberá and Waunan) and is also known for the large number of Afro-Colombians who live in the area. They are characterized by their joy of living and their simplicity, and they welcome all visitors. Tourism is very important for the region, especially ecotourism.
On the Pacific coast it is possible to surf, snorkel, dive, watch dolphins, turtles, a variety of flora and fauna and humpback whales. From the beach, it is possible to observe whales that settle on this site to feed their young between July and October. Tourists interested in this area can also visit Bahia Solano, Nuqui, Utria National Park and the typical lodges, Ecolodge El Catil and Morromico. Choco has unique ecosystems, flowers (heliconias), mangroves, virgin black sand beaches, exotic and delicious gastronomy. It is a perfect place to relax and live peacefully.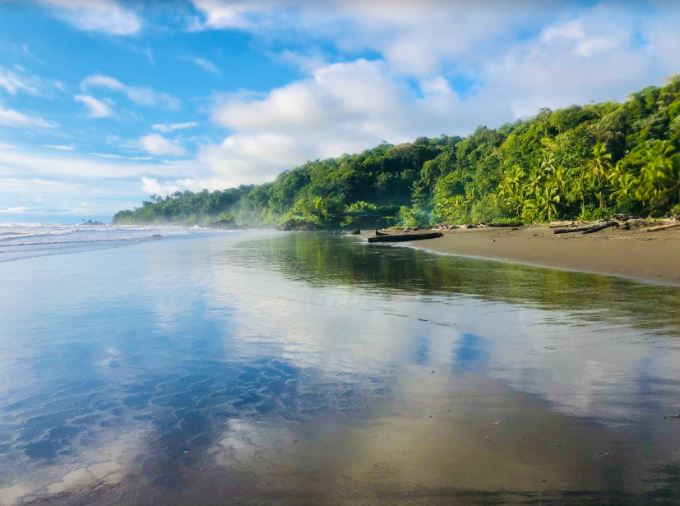 Bahia Solano climate
Bahía Solano is located 5 metres above sea level. The climate in Bahia Solano is classified as tropical. Bahia Solano experiences a significant amount of precipitation throughout the year (6798 mm annually). The average annual temperature in Bahia Solano is 24.9°C.
When to visit Bahia Solano?
Humpback whale season: late June to mid-October. From September to October to watch the whale dance.
To see the babies whales you have to wait until September.
May is the ideal time for fishing for the famous flying fish.
September marks the start of the migratory bird season.
The period from February to July, with a peak in April, is ideal for observing leatherback turtles laying eggs.
Health and equipment needed to go to Bahia Solano
Light coloured clothing, hiking shoes and a torch are recommended. Do not wear perfume (to avoid attracting insects). Take an umbrella or rain cape and waterproof bags to protect your belongings from water. Be aware of the tides in the area, read the tide dates carefully in your hotel to avoid being trapped when the tide comes in.
Bring plenty of cash, although there is a small, rarely-stocked Banco Agraria ATM. Do not bring large notes. 
Please note: there is little network in this region. Only Claro offers telephone service.
In case of emergency, Bahia Solano has a small hospital. 
What are the main events in Bahia Solano?
First week of August: Festival of the Bay (Bahía Solano), a festival marked by Afro-Colombian culture.
How to get to Bahia Solano?
BY AIR: You can arrive at the José Celestino Mutis de Bahia Solano airport. The nickname of the airport is "Sal si Puedes" (get out if you can) due to the heavy rainfall that hinders take-offs. (It is advisable not to plan connections on the day of departure). Flights to and from Medellín, Quibdó and Cali are offered by SAtena and ADA. This airport is located 3km south of Bahia Solano. It costs 5,000 pesos to reach the centre by tuk-tuk, 12,000 pesos to reach El Valle by collective taxi. You will have to pay a tourist tax of 26.000 pesos at the airport.
BY BOAT: From Nuqui, count 1h30 for the beach of El Valle (70.000 pesos) or 2h for Bahia solano (80.000 pesos). Only on Mondays and Fridays.
From Buenaventura, you will have to take a Cargo that supplies Bahía Solano (beginning of the week). Count between 24 and 36 hours of travel and 150.000 pesos (meals and sleeping included). For the fast boat, count between 7 and 12 hours of navigation. 
El Valle/Bahia Solano: 40 minutes by tuk-tuk or chivas. 12,000 pesos by car and 40,000 by tuk-tuk. Only 18 km separate the two sites.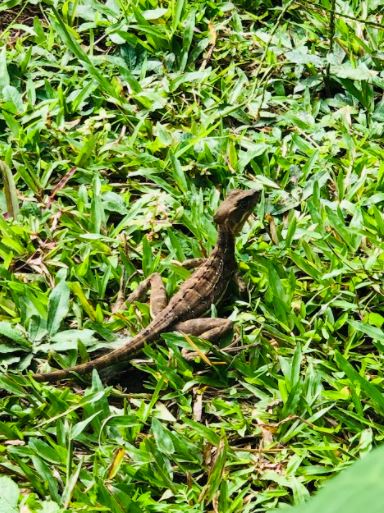 Contact a Travel Agent now
Design the trip of your dreams today with one of our country experts: