The Tatacoa Desert: The Basics

Altitude: 8,662 ft
Inhabitants: 7,300 (Villavieja)
What to see: El Cuzco (red desert), Los Hoyos (white desert), Villavieja, the stars.
To do: Visit the Tatacoa Observatory, guided tours on foot, bike and horseback, relaxation.
When to go: All year round. Best months are June, July and August.
Getting around: Motorcycle cabs from Villavieja
Safety: Safe
Climate: High temperatures during the day (82°F – 108°F), cooler at night (60°F – 75°F).
Cultural events: Tatacoa Astronomical Festival, Tatacoa Festival (electronic music)
The desert of Tatacoa in video :
What to do in the Tatacoa desert?
There is a lot to see and do in the Tatacoa desert. . Here are our favourite suggestions:
1) Stargaze at the Tatacoa Observatory
Stargazing at the Tatacoa Observatory is a must when visiting Tatacoa.
The observatory is ideally located near the equator, which provides ideal atmospheric conditions for stargazing. The sky is particularly clear because the mountain ranges surrounding the desert absorb all the moisture and rain in the air.
There is also little or no noise and air pollution to interfere with the clarity of the sky, so you can observe the stars with the naked eye in addition to visiting the observatory.
2) Take in the beauty of El Cuzco: the red desert
El Cuzco is primarily characterized by its red and ocher colors, contrasting green cactus, and it's labyrinthine topography. If you're lucky you might even observe some wildlife like snakes, scorpions, lizards, eagles and turtles.
This is also a great place for a Martian-like photoshoot or for making your next Western film!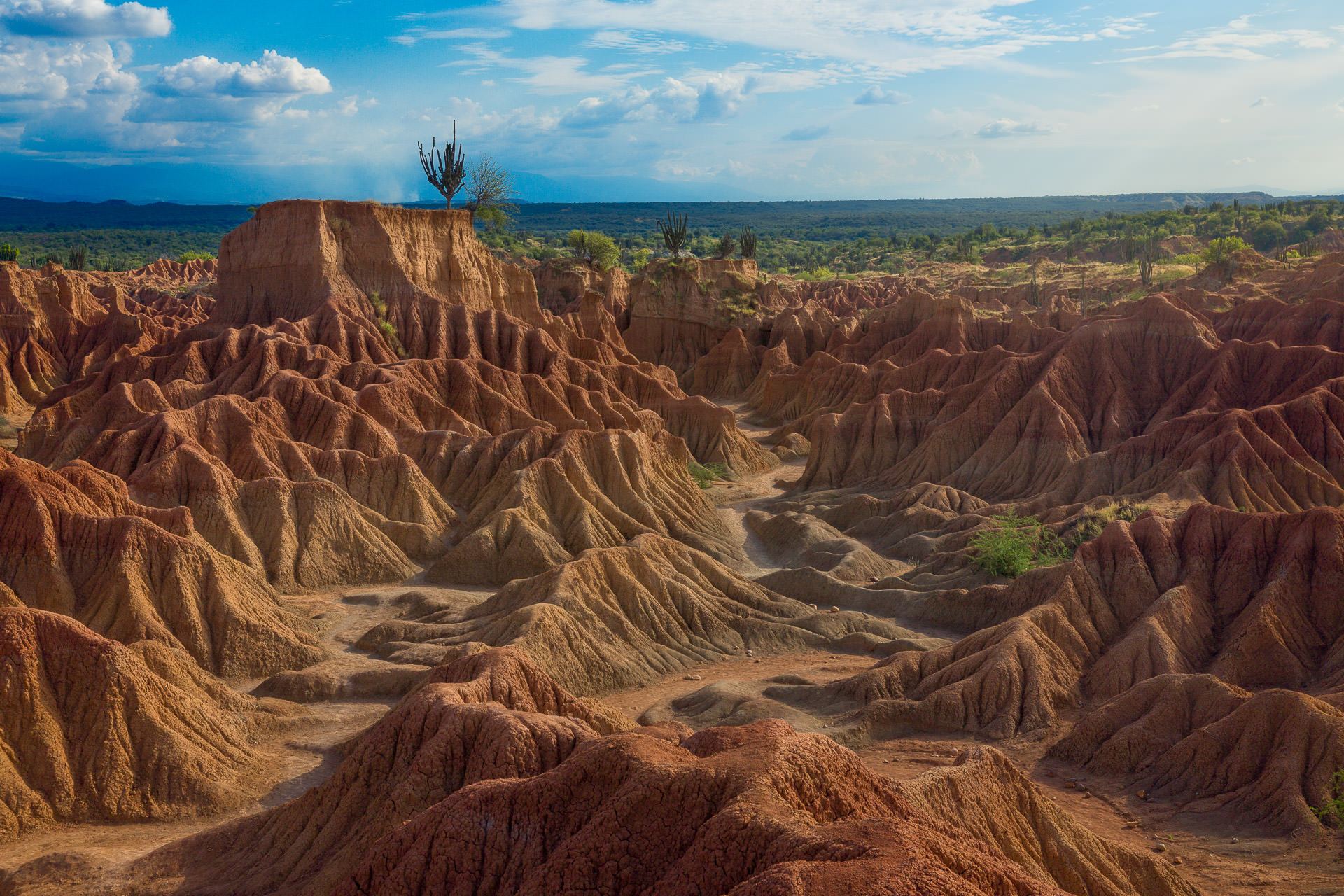 3) Cool off in Los Hoyos: the white desert
About 8 km from El Cuzco, you will find Los Hoyos which was has a similar topography to El El Cuzco but is actually gray and white in color. Experiencing the contrast between the two deserts is an essential part of visiting the Tatacoa. Here you will find a swimming pool with water from a natural spring that you can cool off and relax in. This type of break will be necessary after walking in a desert all day.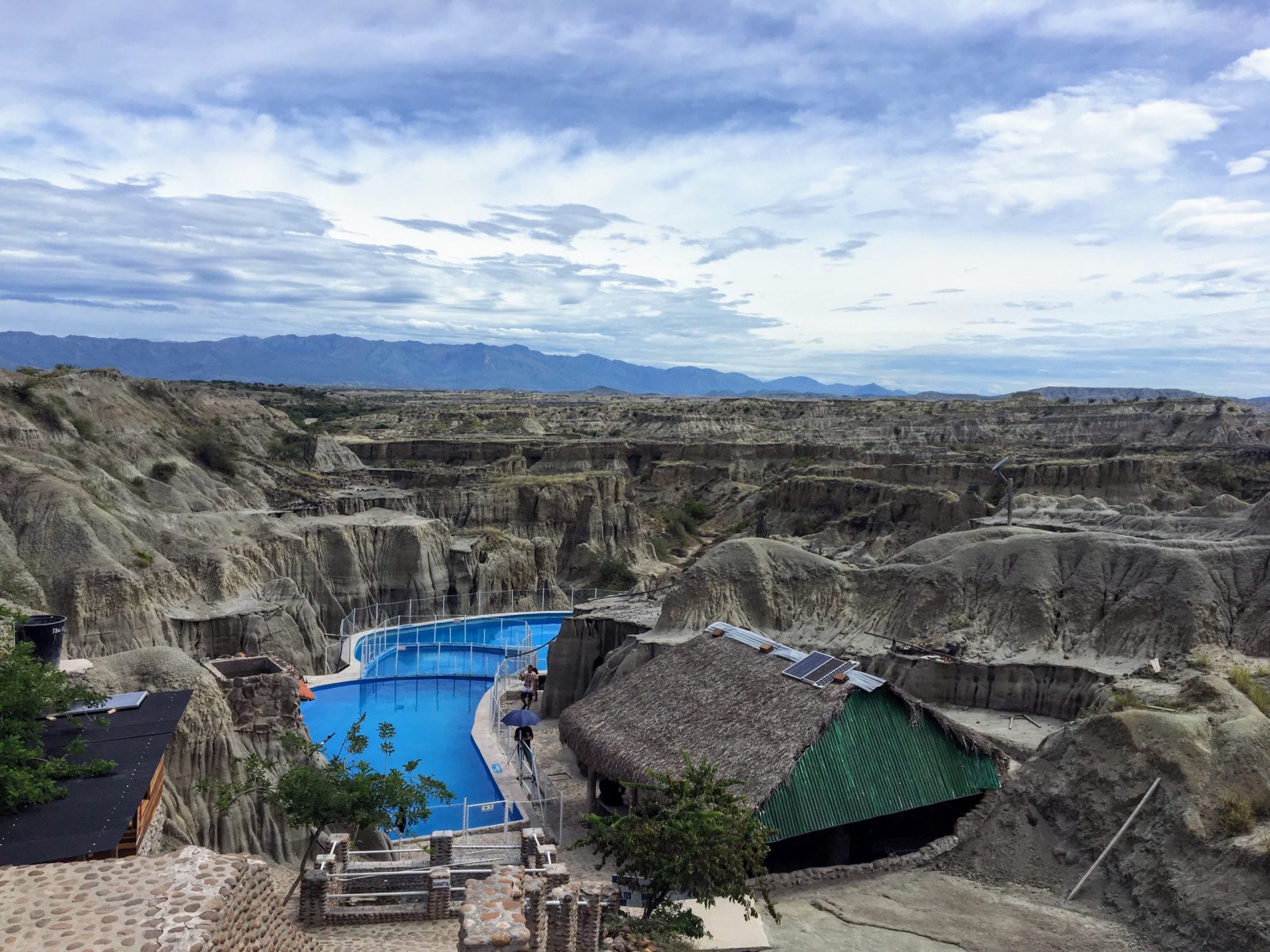 4) Take a tour of your choice
Depending on your pace and interests, going on either a guided walking, biking or even a horse riding tour could be a great way to explore the landscape. You will learn more about the history of the region at a speed and comfort level that works for you.
5) Visit the town of Villavieja
Although many people are impatient to get to the desert and skip visiting Villavieja altogether, we actually recommend stopping for a visit. The Capilla de Santa Barbara is actually the oldest church in Huila and it was built by Jesuit priests in 1630
6) The Palaeontological Museum
This is a must for anyone interested in paleontology as it contains more than 600 fossils discovered in the Tatacoa Desert. That being said, the Tatacoa is actually the area with the greatest concentration of primate fossils in the continent. It was also home to thousands of species of plants and animals in prehistoric times.
7) Relax and enjoy the scenery
Don't forget to take a step back and enjoy the breathtaking scenery. There are few places in the world with such clean air and no noise or sound pollution. This is an ideal place to disconnect and recharge your batteries in a hammock or by a pool.
CThat's why the Tatacoa Desert was mentioned in Bloomberg's " Where to go in 2017 " articles as an example of Colombia's "extraordinary countryside".
What to do in the Tatacoa Desert: Colombia Adventure Tours
Visit to the Tatacoa desert
Duration: 2 days Includes : –Transport: 1 hour round trip from Neiva by car or 1.5 hours by motorbike taxi –A local guide, specialist of the region –Accommodation in the desert, breakfast and dinner included. –A selection of activities including visits to Cuzco, Los Hoyos, the Observatory and Villavieja.
Tip: Buy your excursions in advance, especially in high season.
Contact Aventure Colombia for more information ([email protected])
Where to eat and drink in the Tatacoa desert?
The most accessible places to eat and drink in the Tatacoa Desert are hotels. You can also go to Villavieja for other options. Here is what we suggest:
SAL SI PUEDES RESTAURANTE
Typical cuisine, bar, quick service
Address: Carrera 3 No. 3-33, Villavieja
Opening hours: Mon-Thu: 12:00 p.m. to 8:00 p.m.; Fri-Sat: 12:00 p.m. to 9:30 p.m.; Sun: 12:00 p.m. to 6 p.m.
The desert of Tatacoa: Where to go next?
Wondering where to go after visiting Tatacoa?
Visit some of Colombia's most impressive historical and cultural destinations:
SAN AGUSTÍN: Discover the largest archaeological area in Colombia with incredible statues from pre-Columbian civilizations.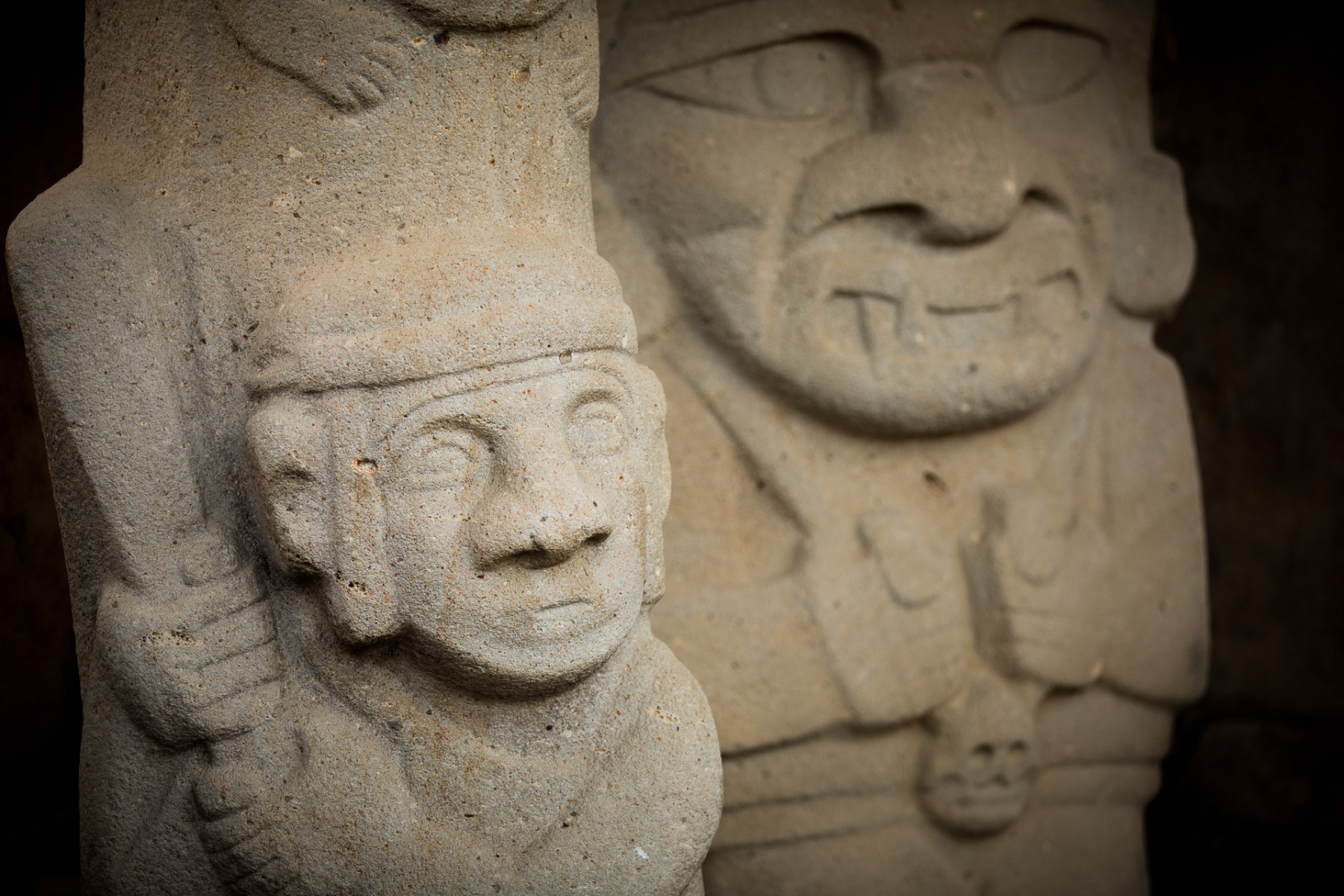 TIERRADENTRO : Travel to the other heart of pre-Columbian archaeology in the beautiful department of Cauca. Here you will see impressive burial caves, above ground statuary and incredible views.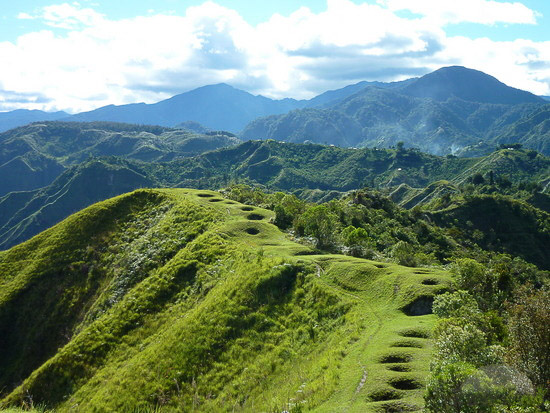 No matter what you choose to do next, you will most likely pass through Neiva to reach your next destination. Here are some other details that might help you:
Getting to Neiva from the Tatacoa Desert:
-Driving: 45 minutes
To get to San Agustín from the Tatacoa Desert:
-Drive: Less than 4 hours
-Bus: About 6 hours
To get to Popayán from the Tatacoa Desert:
-Drive: Less than 6 hours
-Bus: About 10 hours
Getting to Tierradentro from Popayán :
-Driving: 2 hours.
Getting to Cali from the Tatacoa Desert :
-Drive: About 7 hours (via Popayán)
-Bus: Less than 11 hours (via Popayán)
Contact a Travel Agent now
Design the trip of your dreams today with one of our country experts: