Top 10 of the Colombian handmade products
Colombia is home of a large number of native communities still living with their old traditions. Handicraft is an integral part of the country's history but also of its intangible heritage. Handcrafted products are today an important source of income for communities as well as a way of protecting their lifestyle and of making it known to the world.
1/ Las Mochilas
Las Mochilas are bags weaved by the women of the Wayuu community living in La Guajira, the most easterly peninsula of Latin America. These unique and colored handicraft creations require about 25 days of weaving. The Wayuu women prove their intelligence, their dexterity and their creativity by executing this several generations old technique. The men weave the shoulder strap. Initially meant for personal transport, all Mochilas have different shapes, colors and unique patterns. it is said that a Mochila reflects the personality of the one who wears it or of the person who made it. Be careful when buying a Mochila and make sure it's not an imitation in order for it to benefit the communities.
2/ Las Molas
Molas are colored patterns on a black background weaved by the women of the Guna community. These handcrafted pieces are crafted by hand with the goal to make their culture eternal. The women of the Guna community dedicate themselves to the task and are experts of this artisanal discipline which is as a matter of fact protected and exposed in the gold museum of Bogota.
3/ Ráquira's ceramics
The clay is the union of water, earth, air and fire. It is also a material used by the pre-Colombian peoples to keep water, corn and salt. Today the ceramic of Ráquira possesses an utilitarian but also a magic character.
4/ El sombrero Vueltiao
One of Colombia's most famous artisanal symbols is the Vueltiao hat, it is made by the Zenú community. A complex traditional process is used to extract and transform the natural fibers of the "caña arrowed" palm tree into black and white patterns representing the totemic elements of the Zenú community.
5/ Pasto varnish – the mopa-mopa resin
This resin extraction technique of the "Mopa-Mopa"'tree was developed by the native people living in Nariño. Turned into thin leaves colored by vegetable dyes, the resin is placed on wooden objects of everyday use (bowl, vase).
6/ Colombian Ponchos
The Poncho is Latin America's typical garment with a simple design shaped like a rectangle and a hole placed at the level of the head, it is sleeveless to the movements easier. In Colombia, it is worn in the coolest rural regions of the territories: Cundinamarca, region Cundiboyacense del Valle de Tenza. Most of the time worn by the men, the Poncho is an easy to find handicraft in Colombia and often of good quality.
7/ The alpargatas
Alpargatas are a kind of sandals: light canvas shoes with a sole made of rope. Comfortable and ideal during the heat waves. Colored, united, black or white, they went through all fashion trends. We find them in the Andean regions and almost everywhere in Colombia.
8/ The mochilas arhuacas
Mochilas arhuacas or called Tutu Iku in Ika is a craft  product of the arhuaca ethnic group and one of the most representative of Colombia. Made by the women of the Gwati community since their youngest age, mochilas come in various forms: woven natural wool, cotton, fique or industrial wool. The men wear them over the shoulder for three uses: transport personal objects, carry coca leaves or to keep food for journeys.
9/ The bisutería colombiana
Colombian jewelry is very colorful, composed of stones and leather (for the men). Colombia is the country of emeralds but be careful not to buy them in a random place nor to a random person.
10/ The chivas of barro
The chivas of barro are somewhat unusual buses. Historically used to connect the smallest villages or isolated farms to the main villages. The inhabitants of the Andes use them to transport goods or for their personal transport.
Built from the recycled car bodies of trucks or buses. These examples of traditional art are covered with colored designs are a Colombian treasure.
The Colombian craftsmanship allows thousands of people to live off this protected and envied native art. During your journey in Colombia, take time to understand these customs and appreciate them.
6/ Les Ponchos Colombiens  
Le poncho est un vêtement typique d'Amérique Latine avec un design simple en forme de rectangle et d'un trou au niveau de la tête, sans manche pour faciliter les mouvements. En Colombie, il est porté dans les régions rurales les plus fraîches du territoires : Cundinamarca, région Cundiboyacense del Valle de Tenza. Le plus souvent porté par les hommes, le poncho est un pièce artisanale facile à trouver en Colombie et souvent de bonne qualité.
7/ Les alpargatas
Les alpargatas sont des espadrilles : chaussures légères de toile avec une semelle de corde. Confortables et idéales pour les grandes chaleurs. Colorées, unies, noir ou blanche, elles ont traversées toutes les modes. On les trouve dans les régions andines et un peu partout en Colombie.
8/ Les mochilas arhuacas
Les mochilas arhuacas ou appelées Tutu Iku en Ika sont un produit artisanal de l'ethnie arhuaca et l'un des plus représentatif de la Colombie. Fabriquées par les femmes de la communauté, les Gwati, depuis leur plus jeune âge, les mochilas se présentent sous différentes formes : tissu de laine naturelle, coton, fique ou laine industrielle. Les hommes les portent en bandoulière pour trois usages : transporter des objets personnels, porter des feuilles de coca ou conserver des aliments de voyage.
9/ Les bisutería colombiana
Le bijouterie colombienne est très colorée, composée de pierres et cuire (pour les hommes). La Colombie est le pays des émeraudes mais attention à ne pas les acheter n'importe où, ni à n'importe qui.
10/ Les chivas de barro
Les chivas de barro sont des bus un peu particuliers. Utilisés historiquement pour relier les villages paysans ou fermes isolées, aux villages principaux. Les habitants des andes l'utilisent pour transporter des marchandises ou pour leur transport personnel.
Façonnés à partir de la récupération de carrosseries de camions ou bus. Modèles d'art traditionnel, ces bus couverts de motifs colorés sont un trésor colombien.
L'artisanat colombien permets à des milliers de personnes de vivre de cette art indigène préservé et envié. Lors de votre voyage en Colombie, prenez le temps de comprendre ces coutumes et de les apprécier.
Book your trip in Colombia!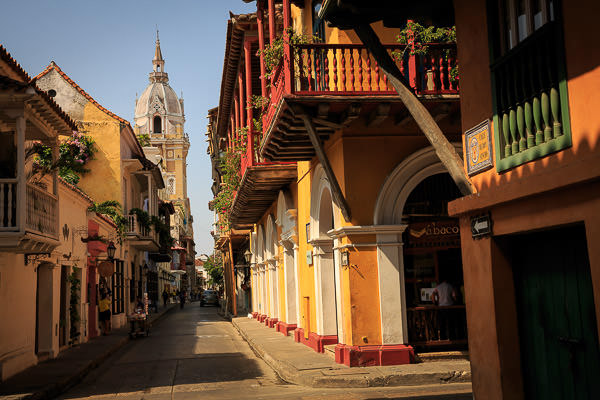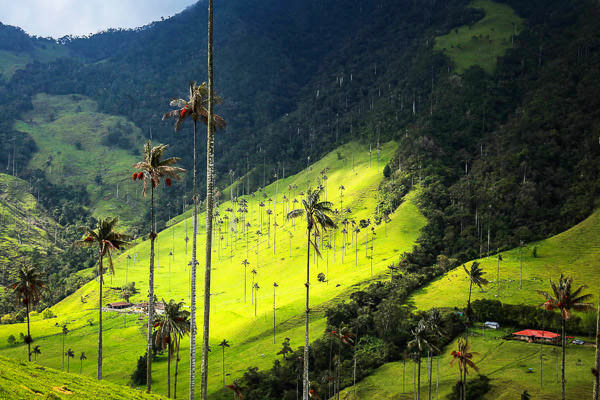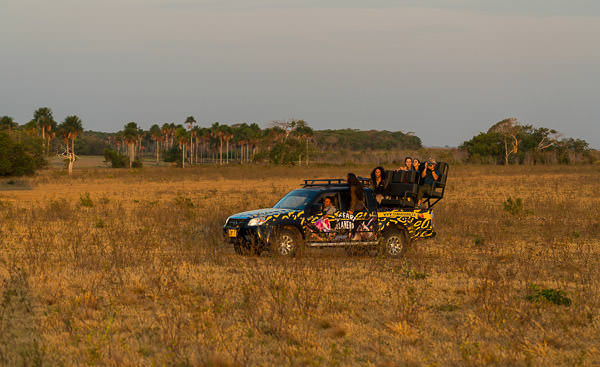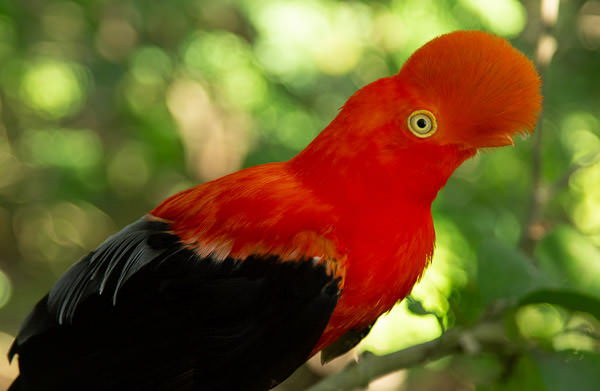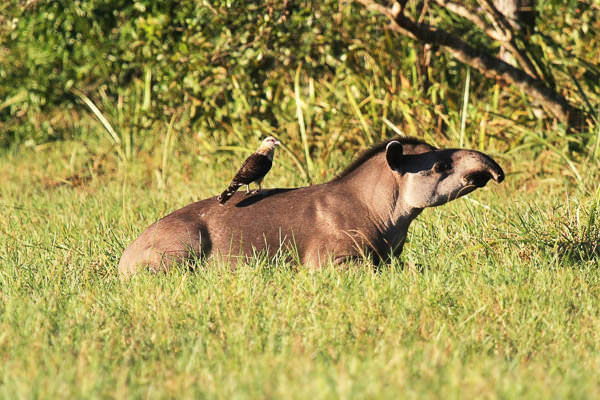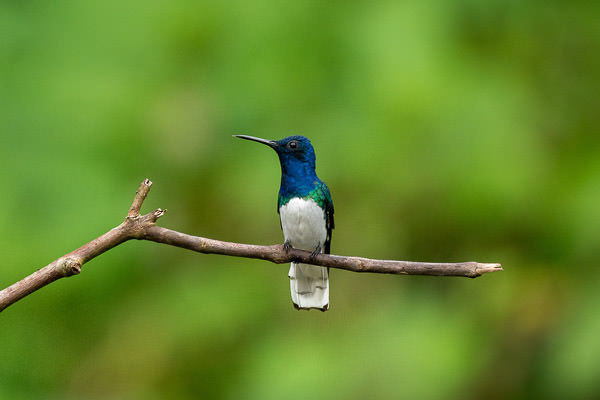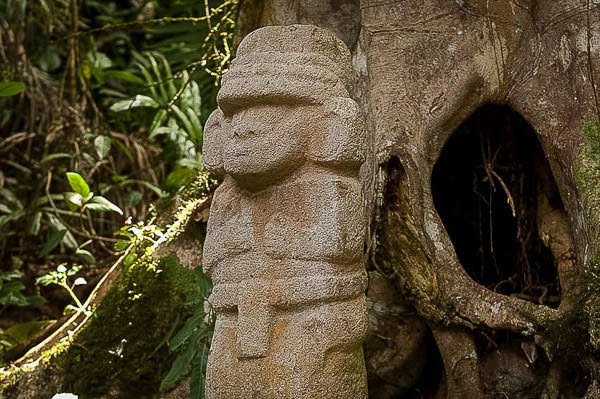 Want to know more ?
Did you like this article ?
 5/5
Write to us or suscribe to our newsletter
Share it !
Share on facebook
Share on twitter
Share on linkedin
Share on pinterest
Related Articles
Let's Talk!
Our team of experts is ready to help you have the best trip of your life.
Let's talk now! If you don't want to fill the form write us at
[email protected]