Salento, the coffee region: Overview
Colombia's eje cafetero (coffee region) has traditionally been an attractive destination because of its colonial villages, coffee plantations, naturals reserves and beautiful landscapes. It spans three Colombian departments – Caldas Quindio and Risaralda – earning it the name "Coffee Triangle". This land between the mountains of the central Andes is so rich and fertile that avocados, plantains and pineapples are also grown here.
The town of Salento is small and quiet, especially when compared to some of the larger towns in the region such as Armenia, Pereira and Manizales. However, it is the closest town to the Cocora Valley and is just south of Los Nevados National Park. For this reason, it has become a hub for all travellers and adventurers hoping to visit the area.
The Cocora Valley is characterised by tropical cloud forests and a diverse flora and fauna (including the wax palm), which can only survive in the specific climate of the high Andean valleys.
This is one of the few places on Earth where you can see the wax palm (palmas de cera), due to the unique and breathtaking topography of the area. This amazing palm tree can grow up to 60 metres high (200 feet) and is the tallest palm tree in the world.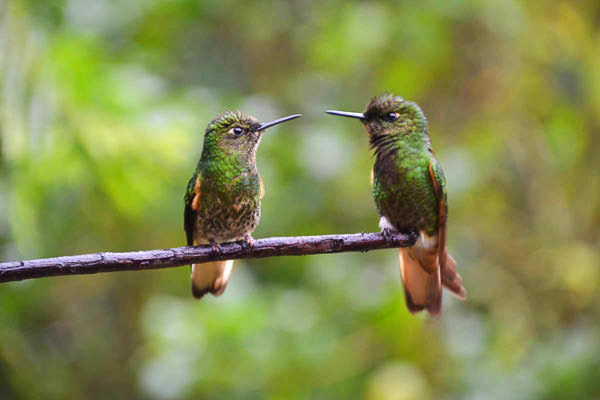 Climate in the coffee region
You can visit the coffee region all year round. Its 4 departments have a privileged climate, favourable to the natural cultivation of coffee. There are no seasons, only variations in dry temperature and rainfall.
In Salento, it is humid and cloudy all year round. Over the course of the year, the temperature generally varies from 13°C to 23°C and rarely falls below 12°C or exceeds 25°C.
When to visit the coffee region, Salento?
Although the weather in the coffee region is fairly constant, we have put together some factors to consider when planning your trip:
High seasons: The high seasons in Colombia are generally from June to August, then from December to January.
Rainy seasons: Although some months are wetter than others, the only month we advise you to avoid is May. It is the month with the most rainfall. Similarly, July is the driest and hottest month.
Coffee harvesting season: farms are most active in the region from April to May and October to December. Tip: this is perhaps the most interesting time to go, especially if you are a coffee lover or photographer.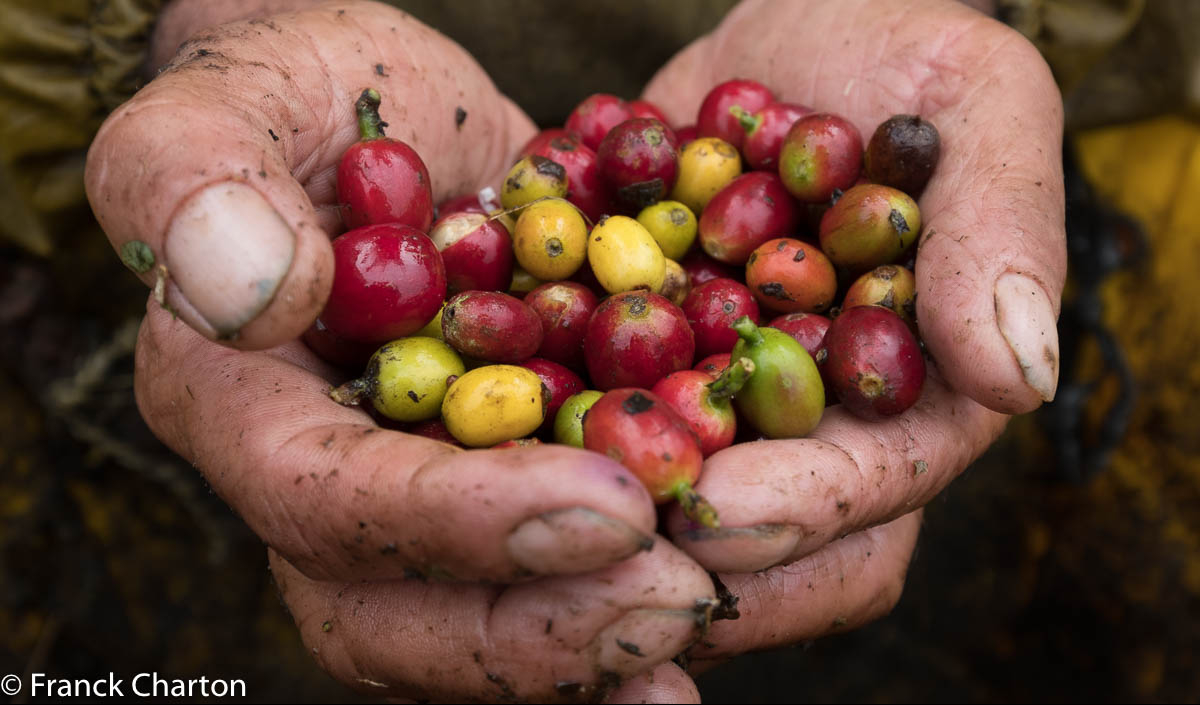 How to get to the coffee region, Salento?
There are many ways to get to Salento.
BY AIR: If you are flying to the coffee region, you will fly into Armenia or Pereira airport. It is easier to get to Salento from Armenia airport as it is closer.
From El Edén International Airport (Armenia): Cl. 23 #22-08, Armenia, El Bohip, Armenia, Quindío Bus: Expreso Alcala SA, bus every 20 minutes, duration about 40 minutes (3800 $ COP) Taxi or car service: 30 minutes (approx. 95,000 COP)
From Matecaña International Airport (Pereira): Vía Cerritos, Pereira, Risaralda Bus: Expreso Alcala SA; buses take about an hour. Taxi: About 35 minutes
However, if you plan your trip through a travel agent, they will usually arrange transport from the airport. Alternatively, you can try calling the hotel and they will let you know their rates for sending a car.
BY LAND: Here is an idea of what it might take to get to Salento by land. Note that most flights take an hour and a half or less.
From Cali : By car or bus: About 3 hours;
From Medellín : By car: About 4-5 hours ; Bus: About 6 hours
From Bogotá : Car: About 6:30 hours; Bus: About 9 hours.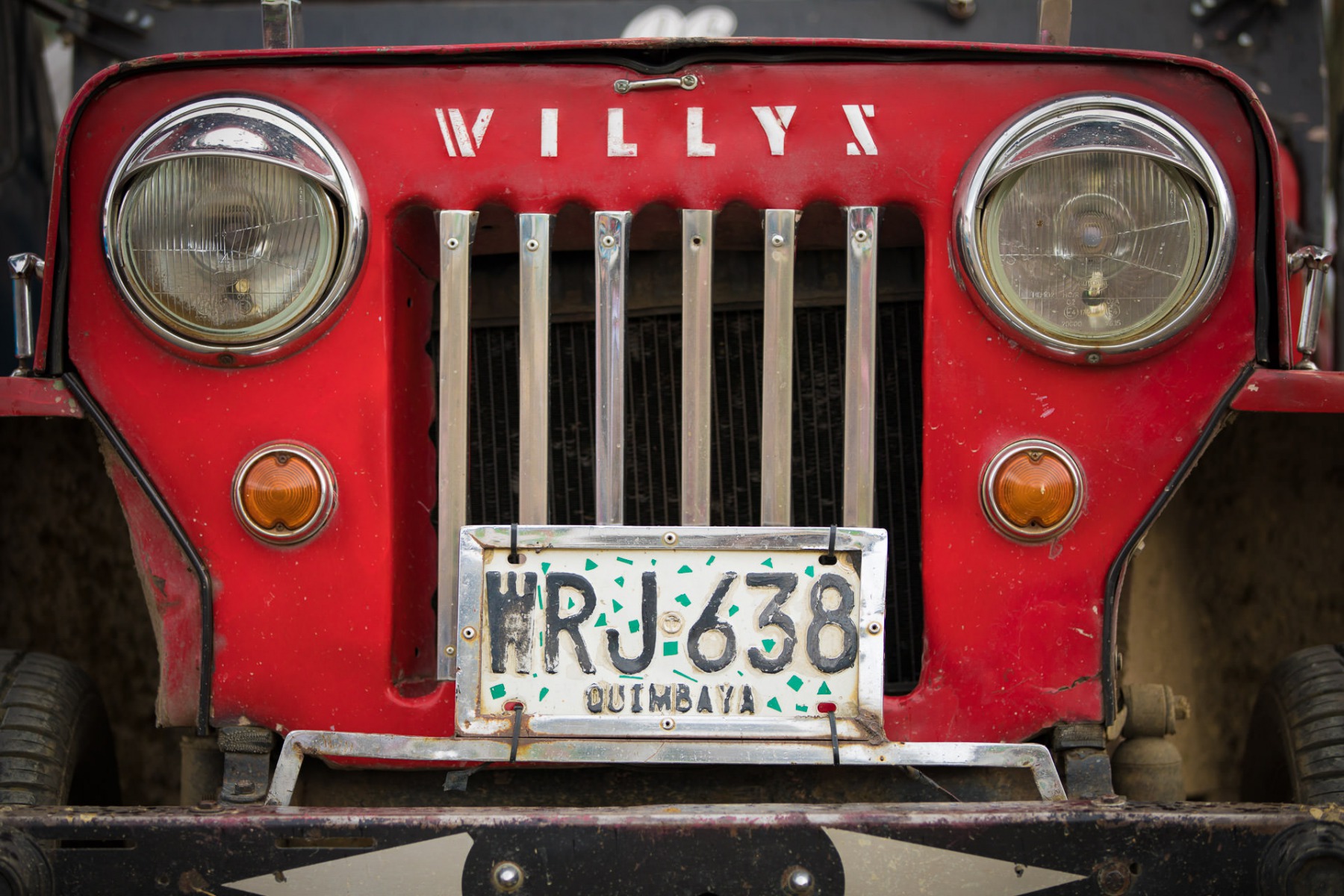 How long to stay in the coffee region?
The minimum we suggest is 2 to 3 days so that you can see the valley, the Salento and perhaps visit a coffee farm. However, if you want to see more of the area, staying a week or more will give you enough time.
Equipment needed to visit the coffee region:
The coffee region of Colombia is quite warm, but it is still advisable to bring trousers and long-sleeved shirts to protect yourself from insect bites and colder evenings.
The Cocora Valley can be very cool (although it is only about 11km from Salento) and showers are more frequent due to the altitude. It is important to dress accordingly when hiking and to be aware that the weather changes rapidly.
What are the cultural events and festivals in the coffee region?
Salento is a city that attracts the arts. That's why you're likely to come across an event or festival. Here are the most notable of them:
Anniversary celebrations (January): These celebrations are actually held in each municipality of Quindio at different times of the year to demonstrate and celebrate their culture, beauty, traditions and spirit. The one in Salento takes place in January.
If you decide to visit other towns in the region, here are some other festivals not to be missed:
http://www.ejecafeterocolombia.com.co/eje-cafetero-eventos-fiestas-festivales-carnavales
Feria de Manizales (January): It includes bullfights, music and dance shows, horse parades and craft exhibitions. Where: Manizales
Fiesta Nacional de Café (June): the famous jeep parade in Colombia. Where: Calarcá
Fiestas de la Cosecha (August): parade with music, art and street markets. Where: Pereira
Festivo de Sabores, Sonidos y Saberes (September): dedicated to fresh coffee, local food and regional culture. Where: Pijao
Concurso Nacional de Velas y Faroles (December): a Christmas party with paper lanterns. Where: Quimbaya
Contact a Travel Agent now
Design the trip of your dreams today with one of our country experts: