Medellin's Flower Festival is one of the most anticipated events of the year for Colombians and foreign visitors alike. This year, the city of Medellin celebrates the 60th edition of this colorful festival from July 28 to August 7!
Origin of the Flower Festival
The first Flower Festival took place on May 1, 1957, organized by a certain Arturo Uribe, then a member of the Council for Tourism Promotion. Initially planned for 5 days, this first edition was a popular success throughout the city. The Metropolitan Cathedral of Medellin hosted an exhibition of flowers in its atrium and it was the first Parade of Silleteros, merchants and itinerant flower carriers, emblematic characters today of this floral festival.
The Silleteros, emblems of the festival
The Silleteros find their origin during the colonial period. In the Andes Mountains, when load animals such as oxen, mules or horses could not cross certain passages, a handful of men organized themselves to carry goods from one region to another.The Silleteros could carry for long hours or even days up to 75 kilos of goods on their back. There were two types of carriers: carriers of goods such as porcelain, dishes, furniture…. and carriers of people. Over the years, the tradition of the Silleteros changed and in the Medellin region, the peasants of Santa Elena used it to transport and sell their harvest and flowers in town. This is how they became the emblems of the Flower Festival.
Highlights of the 2017 edition
The Flower Festival has evolved well since its origin. Today it takes place over ten days and offers not only the traditional parade of the Silleteros and their huge floral creations but also many concerts, parades of vintage cars and motorcycles, a large gastronomic and artisanal market, dance performances… in short, a multitude of things that will delight your eyes, your sense of smell and your taste buds!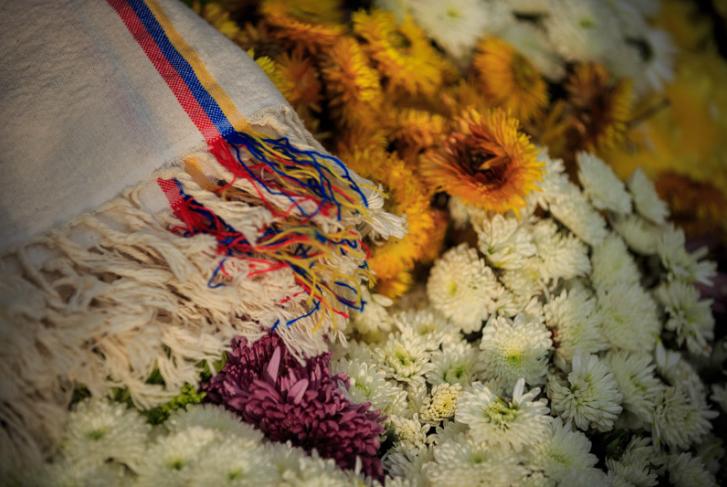 -Opening Concert
On Friday, July 28 at 6:00 p.m., look for the opening concert featuring artists Jowell y Randy, Wilfrido Vargas, Peter Manjarres, Kevin Florez, Combo de las Estrellas. (Location: Sector Obelisco)
– Festival de la Trova
The troubadours festival is a popular tradition in the department of Antioquia. This contest sees mostly male contestants compete each night, singing and improvising humorous rhymes. The grand finale will take place on August 4 at 6 p.m. in Gardel Square.
– Silleteros Parade
The festival will be at its peak on Monday, August 7 with the famous Silleteros Parade on Avenida Guayabal where nearly 800,000 spectators are expected!
Find the program of the festivities here and to get you in the mood, listen to theofficial song of the 2017 Flower Festival!
Contact a Travel Agent now
Design the trip of your dreams today with one of our country experts: