Journey to the heart of the Guambiana indigenous community
Charlotte, head of the agency Aventure Colombia in Cali traveled to meet the Guambiana community, one of the most representative indigenous tribes of Colombia, which is located in the region of Silvia. She gives us her impressions after her stay in the home of one of the inhabitants of this colorful Andean village. 
Good morning, could you introduce yourself briefly?
Hello, my name is Charlotte, I am 29 years old and I have been a sales agent at Aventure Colombia for 3 years. Currently, I am the regional manager for Cali. I am fluent in French, English and Spanish and I also love salsa.
How did you like your hosts?
I had the opportunity to visit a market in Silvia. I went there with a friend who was doing a report on Colombian women. There, by chance, we met "Jacinta", a Guambiano woman with a well marked character with whom we started to talk very easily. She told us that she has an association of Guambiano artisans in Silvia, too, and told us about her small farm where she raises some sheep, and where she would like to receive visitors so that they can get to know her culture.
I wanted to spend a night in an accommodation in this community; after this first meeting, I saw Jacinta again. She can receive a single person or a couple in her house. The experience is really close to the everyday life of this community.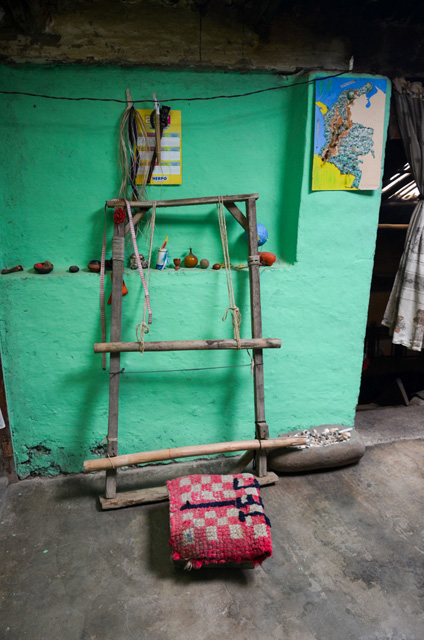 How much time did you spend with the Gambian family?
Two days and one night during Easter, which, by the way, was widely celebrated.
What do you know about their origins?
The Guambians have always lived at altitude. They come from the Cauca in southern Colombia.
How and from what do they live?
The Guambianos live from agriculture: coffee, yucca, potatoes, beans, cabbage, etc. They raise animals such as lambs, goats, chickens, among others; they also make handicrafts, which they sell quite a bit at the market in Silvia, and other professions such as teaching, medicine and pharmacology.
What kind of handicrafts do they make?
They produce and sell around Silvia a type of Colombian backpacks (bags in vegetable fiber and sheep wool). Pearl necklaces, ruanas, straw hats, traditional costumes such as embroidered belts, black skirts and traditional Guambiano capes.
How much time did you spend with the Guambiana family?
2 days and 1 night during Easter week.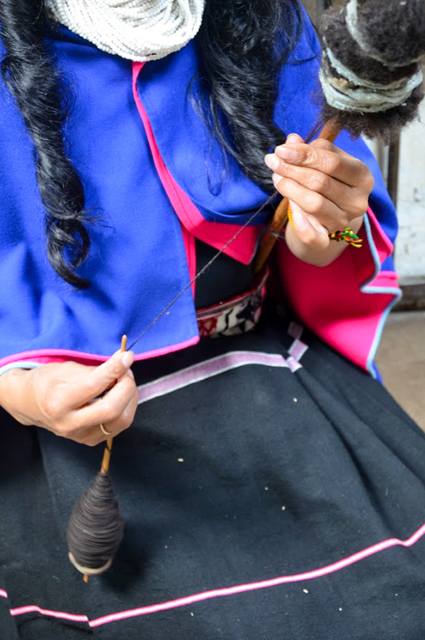 What are their customs and traditions. Which ones impressed you the most?
The traditional costume is still very much in use, the older people encourage the younger ones to continue the tradition of dressing in the traditional way. I also had the opportunity to discover and taste certain typical delicacies such as a dessert similar to Mazamorra. Also note, that traditional medicine is widely used, especially medicinal plants.
Living in the rural house of a Guambiano, you can have the opportunity to attend one of several ceremonies; for example: when a young man passes to adulthood. The young men are sent to the community house to perform a "harmonization" (cleaning through massage and vaporization made with a mixture of plants). The celebration of marriage is also proper to their community and worth witnessing.
Another important cultural aspect is their traditional language, the "Misak" which is spoken by both young people and parents and is still taught in schools.
The Guambianos or Misak are Catholics, but they keep their own religious identity inside. The community has a spiritual and political leader called "Cacique".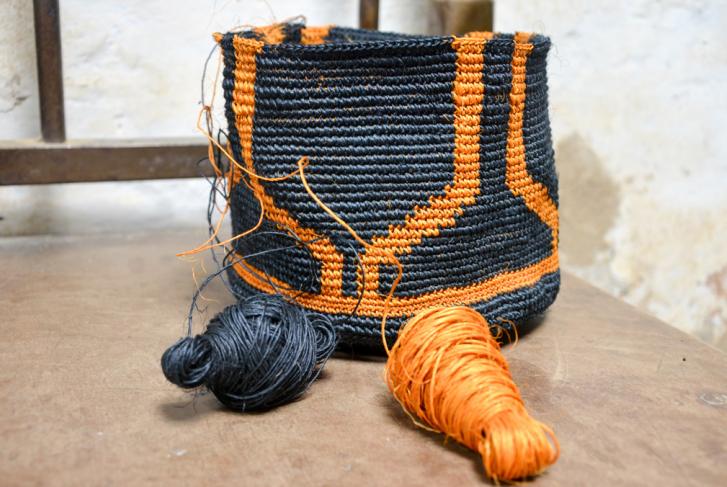 What social status are the Guambians subject to?
Thanks to the 1991 constitution, they have their own territory, no Colombian can buy property in Guambiano territory. As a minority community and in the same way as the other 85 ethnic groups in the country (counting among others: The Emberas, the Wiwas, the Koguis, the Wayuus, the Yupkas, etc.) The Guambianos like the other Amerindian communities have legally the right to impose their own traditional laws and customs.
Do they follow the general Colombian rules or do they follow a particular regime?
They have their own rules especially in case of conflict resolution or theft, we see the Cacique to solve our differences before resorting to the Colombian authorities; however Colombian laws apply. 
What are your general impressions from this experience?
We can see very clearly that they are a very supportive people, mutual aid is very present in the community and they often resort to bartering. There is a real desire on the part of some members of the community to maintain their traditions and not to give in to consumerism (for example, the traditional craftsman has greater privilege than products belonging to other cultures even if they sell better).
The Guambianos are in the region of Tierradentro and especially in Silvia; there are about 13,000 in the region of Silvia and 21,000 in the whole country.
This original and very typical experience, completely out of the ordinary, made me feel much better. Staying in a rural lodge of this community, allows you to create a bond, a friendship and go beyond simple folklore, a unique experience that you cannot miss during your trip to Colombia. 
Contact a Travel Agent now
Design the trip of your dreams today with one of our country experts: