Medellin and surroundings
In Summary
Why this trip ?
25 years ago, the city of Medellin was one of the most dangerous in the world. Today, the city of the "Eternal Spring" is one of the most innovative metropolises in the world. Nearby we find the Piedra del Peñol, one of the most spectacular destinations in Medellin. The 740 steps of the staircase take us to the top of a rock nearly 200 metres high to enjoy breathtaking landscapes and beautiful surroundings. Guatapé is a small quiet village with a pleasant climate, famous for its church and its colourful facades and the skirting boards on the walls of all its houses. A perfect composition to create unforgettable moments during your getaway.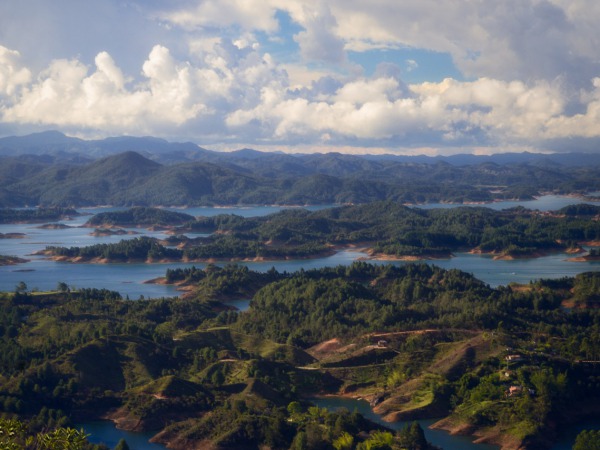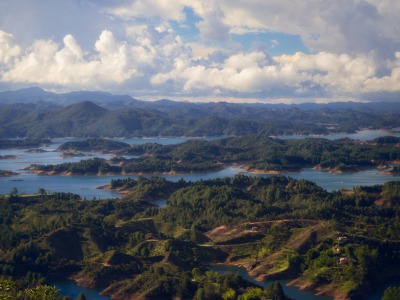 Guatapé
The municipality of Guatapé, located in Eastern Antioquia, was founded in 1811. The economy is based on agriculture (tomatos, corn, potatoes and beans), hydroelectric production and finally tourism. In fact,…
At glance
Highlights of this Trip
1
A must-see getaway in the Antioquia region,
2
Guatape, a colourful atypical village,
3
Find out how the city has been transformed over the last 40 years.
Day by day
Detailed Itinerary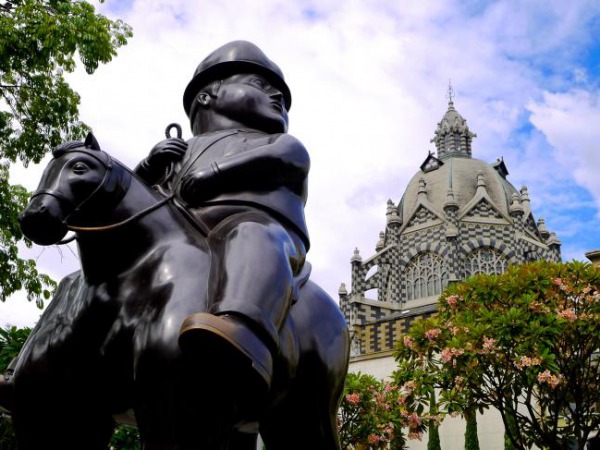 Day 1
Panoramic city tour of Medellin
In a private car, you'll take a panoramic city tour and visit Pueblito Paisa, San Antonio park, La Plazuela de San Ignacio, La Playa Avenue, the Metropolitan church, and then make a stop at Botero plaza. You will also visit the north area of the city with the Music House, Antioquia University, and the botanical garden. One last stop will be made at the Convention Center in Plaza Mayor. From there, you will be able to see the Metropolitan Theater, the "smart building," and Los Pies Descalzos park. On your way back to your hotel in Poblado, you will pass by the Lights park.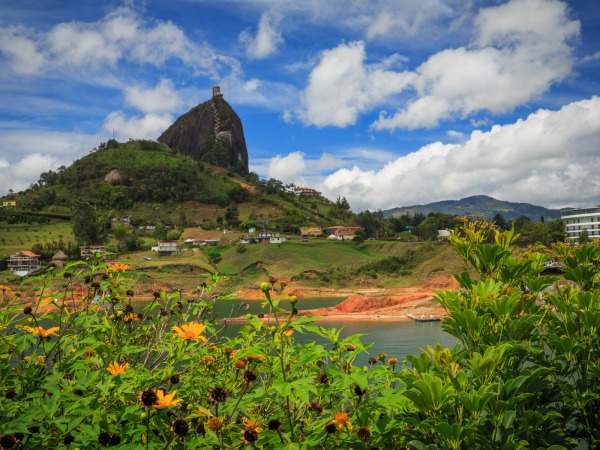 Day 2
Guatape and the "piedra del peñol"
On this day trip, we will take you on a scenic drive through the Eastern Highlands of Antioquia. You can climb the Peñol Boulder, enjoy a delicious typical Colombian lunch on the waterfront of the Guatapé reservoir, explore the lake on a boat ride, and take time to stroll and relax.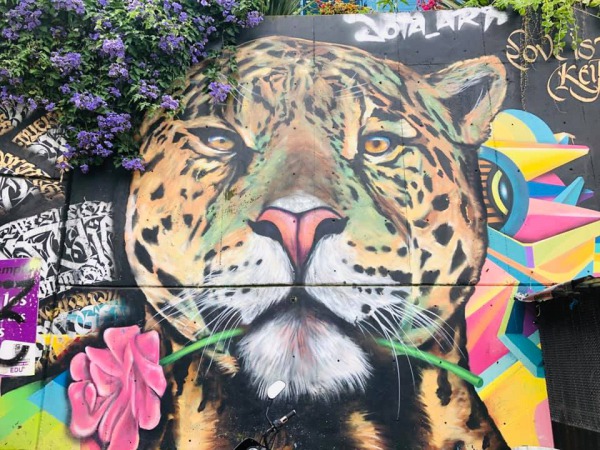 Day 3
Comuna 13 history and transformation
Learn more about this spectacular transformation while discovering the neighborhood more commonly known as Comuna 13 and its street art. This symbolic neighborhood has become a big open-air project, valuing the change in its society. The programs initiated by the residents of this popular neighborhood are becoming more and more innovative. Comuna 13's graffiti depict daily life in this area. The richness of history and transformation will help you understand the importance of street art for social communication and identity.
LODGING
Hotels during your stay
Photo Gallery
The Journey in Image
Conditions
Price & Details
CONTACT AN AGENT
Book or Customize Your Trip
Free estimate, Response in 24h max
HOW ? WHEN ? WHY ?
Frequently Asked Questions
RELATED TOURS
See more Journeys