In Summary
Why this trip ?
A 3 days program that enables you to discover the beauty of the Putumayo area. This is an opportunity for you to connect with nature and exchange with the indigenous communities that live there.
At glance
Highlights of this Trip
1
Swimming in waterfalls and magical places.
2
Villagarzon is known as the "heart of Putumayo" for the richness of its biodiversity.
3
Moment of sharing and learning with an indigenous community.
Day by day
Detailed Itinerary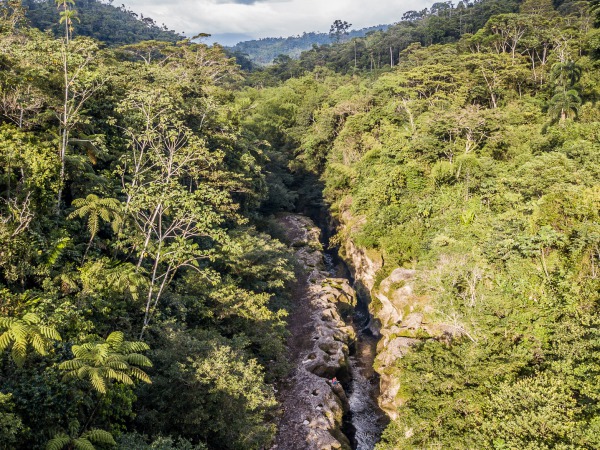 Day 1
Canyon de Mandiyaco
You will start with a visit to the Cañon de Mandiyaco, located on the border of Cauca, Caquetá, and Putumayo. A short and easy walk with explanations of the surrounding environment will allow you to reach this pretty canyon, sculpted by the river in the heart of lush vegetation. You will see all kinds of palms, ferns, and trees. The indigenous community will serve you lunch, providing you with the perfect opportunity for cultural exchange! You will then transfer to Mocoa, and will have time to settle in before having dinner at the posada.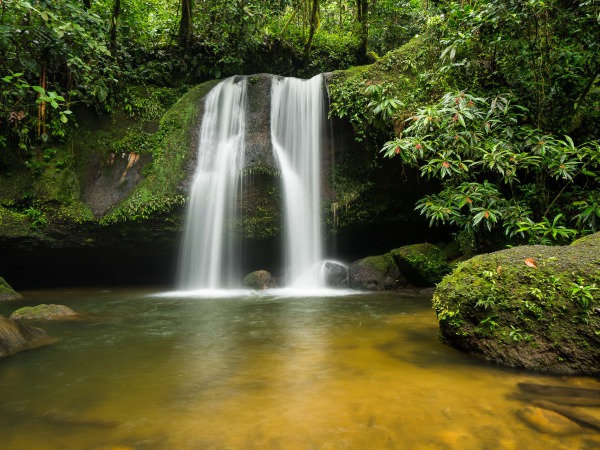 Day 2
Waterfall "Donde Se Oculta El Sol"
Before starting the walk to the waterfalls, your local guide will provide you with valuable information about the region and the indigenous communities that live there.
The "Awkikuna" trail will take you to the Mohano waterfall (the Jaguar man), which is a great place to swim. You will then follow another path called Intiwatana, this time to reach the Wacana waterfall (the crying monkey), where you will enjoy a session of "ancestral hydrotherapy!" You will then come back using the Pisku path, a great opportunity for birdwatching! In the afternoon, depart for the C.E.A. (Centro Experimental Amazonico), a center dedicated to the area's environmental protection. This is a great opportunity to observe many animals and regional plant species. You will then go back to the posada to exchange with the indigenous community and talk about their cosmovision.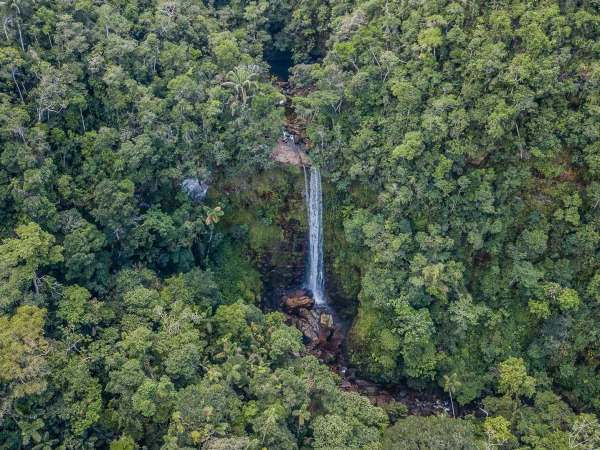 Day 3
Waterfall "Fin del Mundo"
Have breakfast and depart for the "Fin del Mundo" site. You will start a hike in the heart of lush vegetation to reach the Dantayaco River, which you will walk along and cross several times. You will enjoy its natural pools and waterfalls, a magical place for a swim. The walk continues to the last waterfall of more than 70 meters high, Fin del Mundo. The view of Mocoa and the region is incredible!
Photo Gallery
The Journey in Image
Conditions
Price & Details
CONTACT AN AGENT
Book or Customize Your Trip
Free estimate, Response in 24h max
HOW ? WHEN ? WHY ?
Frequently Asked Questions
RELATED TOURS
See more Journeys