In Summary
Why this trip ?
A dream-like scenery where rocky cliffs and plateaus emerge from desert sand dunes, ending right at the edge of a green ocean. Yes, it is that unique and beautiful. We are talking about Punta Gallinas and Cabo de la Vela, the northern extreme of Colombia and South America. Exotic beaches, mangrove islands, the solitude of a desert landscape. Let us show you Guajira. 
At glance
Highlights of this Trip
1
Meeting the Wayuu people of Colombia
2
Breathtaking landscapes
3
Relaxing moments to enjoy the beach
Day by day
Detailed Itinerary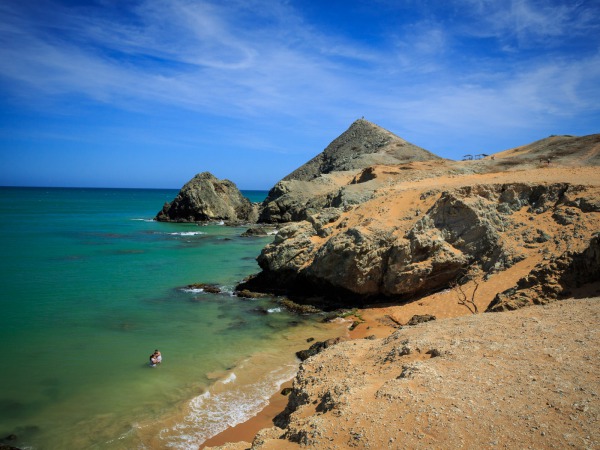 Day 1
Cabo de la Vela
You will go on a road trip through a desertic scenery and the Atlantic ocean at your side. Your first stop will be Uribia, one of the most important indigenous emplacements in the Country. You will continue along to get to Manaure, a beautiful flat salt at the front of the sea. Finally, you will arrive at Cabo de la Vela, a remote beach in a green ocean that has become a must-visit destination and yet keeps its isolated and tranquil feel.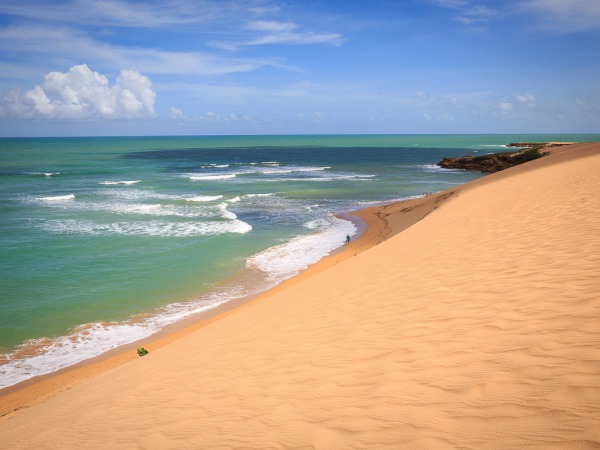 Day 2
Taroa Dunes
You will start this day by visiting Puerto Bolivar, the biggest port in Colombia, and the wind power park. Then, you will go to an incredible landscape, the Taroa dunes, a magical place where huge desert dunes suddenly immerse in a blue ocean. Finally, you will see an incredible orange sunset over the sea at the northern extreme of South America, Punta Gallinas. Trust us, this will be a truly unforgettable day.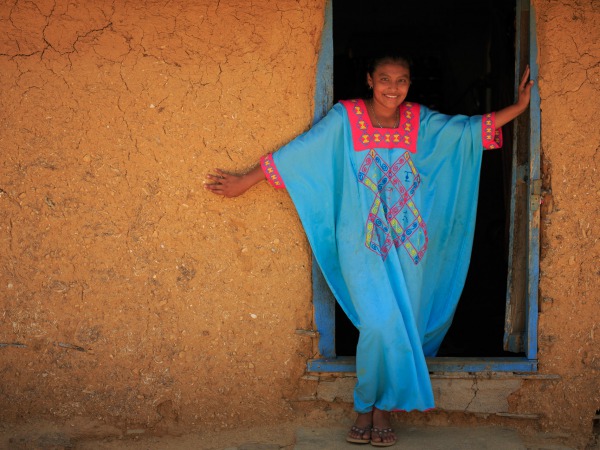 Day 3
Punta Gallinas
After breakfast, you will go on a road trip through the desert back to Riohacha, saying goodbye to the beautiful landscapes of Guajira.
LODGING
Hotels during your stay
Photo Gallery
The Journey in Image
Conditions
Price & Details
CONTACT AN AGENT
Book or Customize Your Trip
Free estimate, Response in 24h max
HOW ? WHEN ? WHY ?
Frequently Asked Questions
RELATED TOURS
See more Journeys