Modéré
Physical Condition
In Summary
Why this trip ?
In the extreme north of Colombia and South America, you find Punta Gallinas, magnificent landscapes of sand dunes, rocky uplands, and cliffs emerging from the sea, embracing the beautiful bay of Hondita. Its exotic beaches and mangrove belts display all the charm of untouched land. In Punta Soldado, Punta Aguja, and La Isla, be prepared for a vital experience that will reveal a new way of life.
At glance
Highlights of this Trip
1
Macuira, a unique ecosystem of mountains and forests that contrast with the desert geography of the region.
2
Nights in Chinchorro Wayúu, a large hammock made of hand-woven fabric. They are wide, light and elastic.
3
The guajira, a beautiful playground for adventure tourism in the region.
Day by day
Detailed Itinerary
Day 1
Between desert and Caribbean
Departure from Riohacha by 4-wheel drive to Cabo de la Vela. On the way, stop in Uribia, the indigenous capital of the country, then discover the Manaure salt production and pass through the Carrizal Desert. Lunch in Cabo de la Vela. Time to "climb" the Pilon de Azúcar and then have some free time on the beach of Ojo de Agua, and amazing sunset from the lighthouse. Dinner and accommodation in a hammock in a traditional posada.
Day 2
Nazareth
Départ ce matin de Cabo de la Vela direction Nazareth en passant par le parc éolien, Puerto Bolivar, la baie de Portete, plage de Bahia Honda et les rancherias de La Union et de Buenos Aires. Déjeuner à Pusheo. Dans l'après-midi visite de Nazareth et nous pourrons y acheter des produits artisanaux. Dîner et hébergement en hamac dans une posada traditionnelle.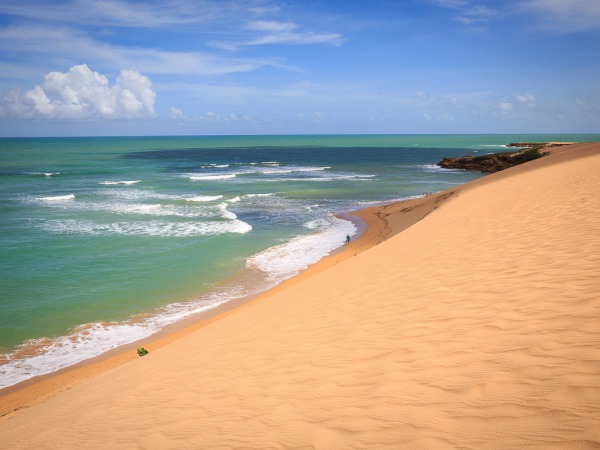 Day 3
Macuira and the dunes of Taroa
After breakfast, visit the Macuira National Park. Walk in the woods and visit the dunes in the heart of the tropical forest (4 hours). Have lunch in Nazareth, and then depart in the direction of Punta Gallinas. Visit the dunes of Taroa before watching the sunset from Punta Gallinas, the northern point of South America. Dinner and accommodation in Chinchorro on a Wayuu ranch.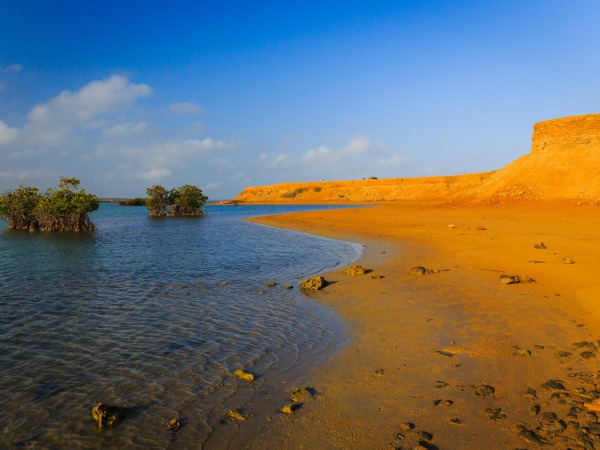 Day 4
Bahía hondita
Have breakfast and take a boat trip on Bahia Hondita Bay to observe the flamingos and other bird species of the region (30 minutes). We offer you a stop at La Boquita beach as well. We then take the 4-wheel drive back to Riohacha and have lunch on the way. This is the end of this amazing journey!
Photo Gallery
The Journey in Image
Conditions
Price & Details
CONTACT AN AGENT
Book or Customize Your Trip
Free estimate, Response in 24h max
HOW ? WHEN ? WHY ?
Frequently Asked Questions
RELATED TOURS
See more Journeys