Green landscapes, colorful traditional clothes, big bright smiles, rivers, a grandmother leaning on her pot, a wood fire in a dark kitchen…
It doesn't take more than that to make me salivate with envy at the prospect of discovering the small village of Silvia, a small commercial crossroads located in the department of Cauca, in the central cordillera of the Colombian Andes, only 1 hour away from Popayan and about 3 hours from the city of Cali.
After an interminable confinement and the reopening of the domestic flights, I immediately prepared my bundle to leave to discover this attractive destination that some of our travelers already had the opportunity to know.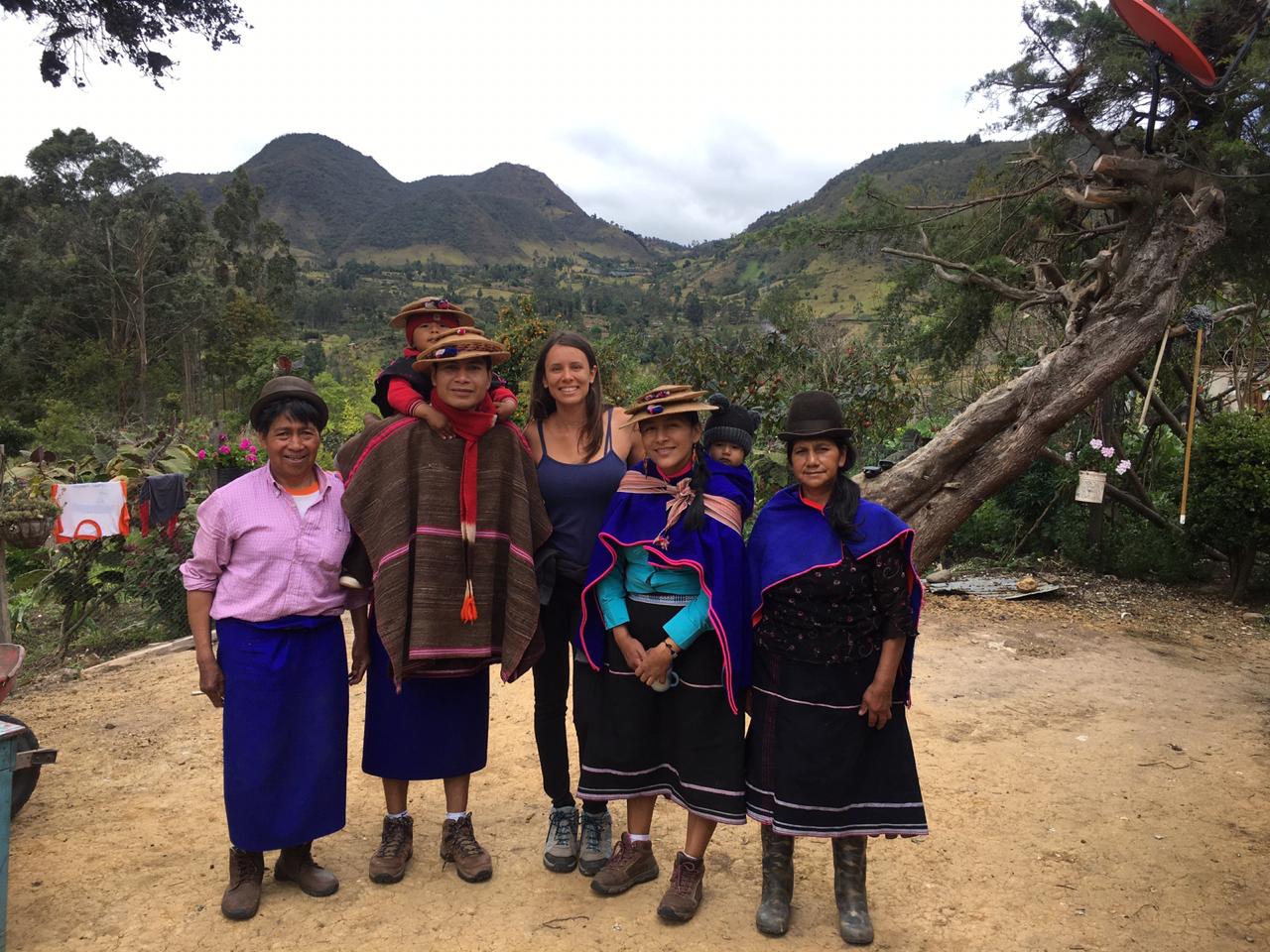 Silvia has become so popular over the years that it has become not only an important trading place for the farmers of the entire region, but also a small-scale tourist destination for nature and culture lovers.
The village has one of the most visited agricultural markets in the region, but it is also one of the most important access points to the different Misak (or Guambiano) indigenous communities that occupy the area.
The Misak people come down every Tuesday to sell their products or to barter in this local market.
I would later learn that the natives have also built their own market, located outside the village, which they are preparing to open shortly.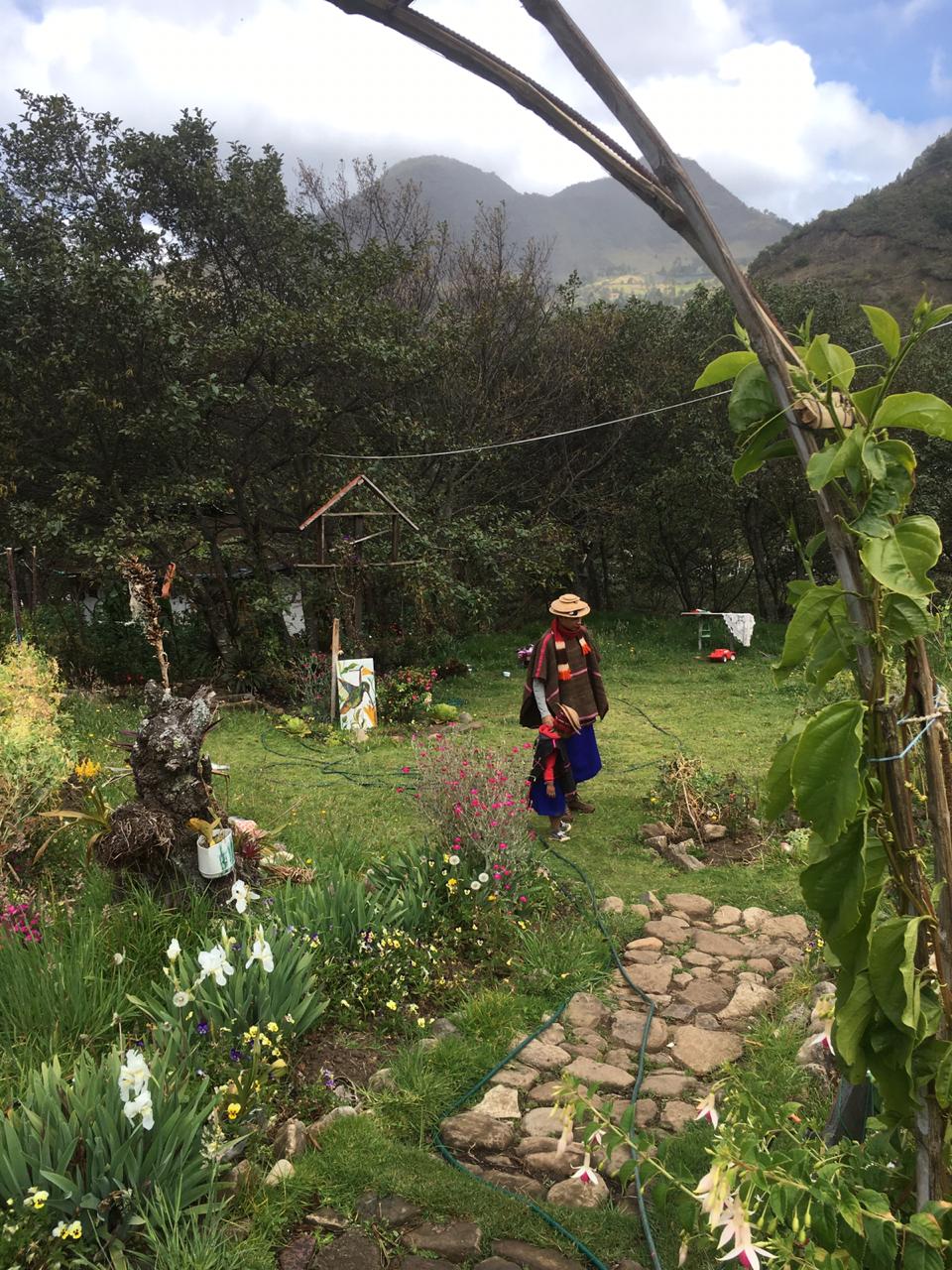 Arriving in Silvia from the tropical city of Cali is a small shock for travelers and clearly represents what Colombia is all about: a country of great contrasts, with varying terrain and multiple cultures.
We pass from an altitude of approximately 1000 m to 2800 m in little time and a dry cold is felt from the arrival, contrasting with the humid heat of Cali. We are in the Andes and the inhabitants of this municipality are in majority farmers.
How can we explain that we feel closer to the way of life of the Quechuas in Peru than to the inhabitants of the Colombian Pacific?
This is not surprising if you think about it, wool ponchos are more practical here than on the coast and the land is much more fertile for growing potatoes and quinoa!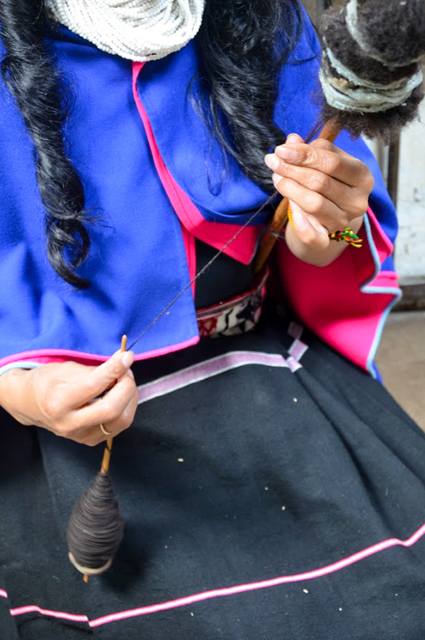 As soon as I arrived in the central square of Silvia, where a big "I love Silvia" is displayed, revealing the change that the village has undergone in the last few years, I was welcomed by the big smile of Lorenzo, a member of the Misak community where I was going to stay.
He takes me to his motorcycle to leave in the direction of the traditional house where I will spend the night. On the way Lorenzo shows me several hamlets or "veredas" where the different families live.
He tells me that there is also a college and a hospital that serves the neighboring communities. "Lorenzo is not a very typical name," I tell him.
He answers me with a smile that his parents had chosen this name at the time when the Misak were disadvantaged by their ancestry, something they are trying to remedy now by revaluing their cultural heritage.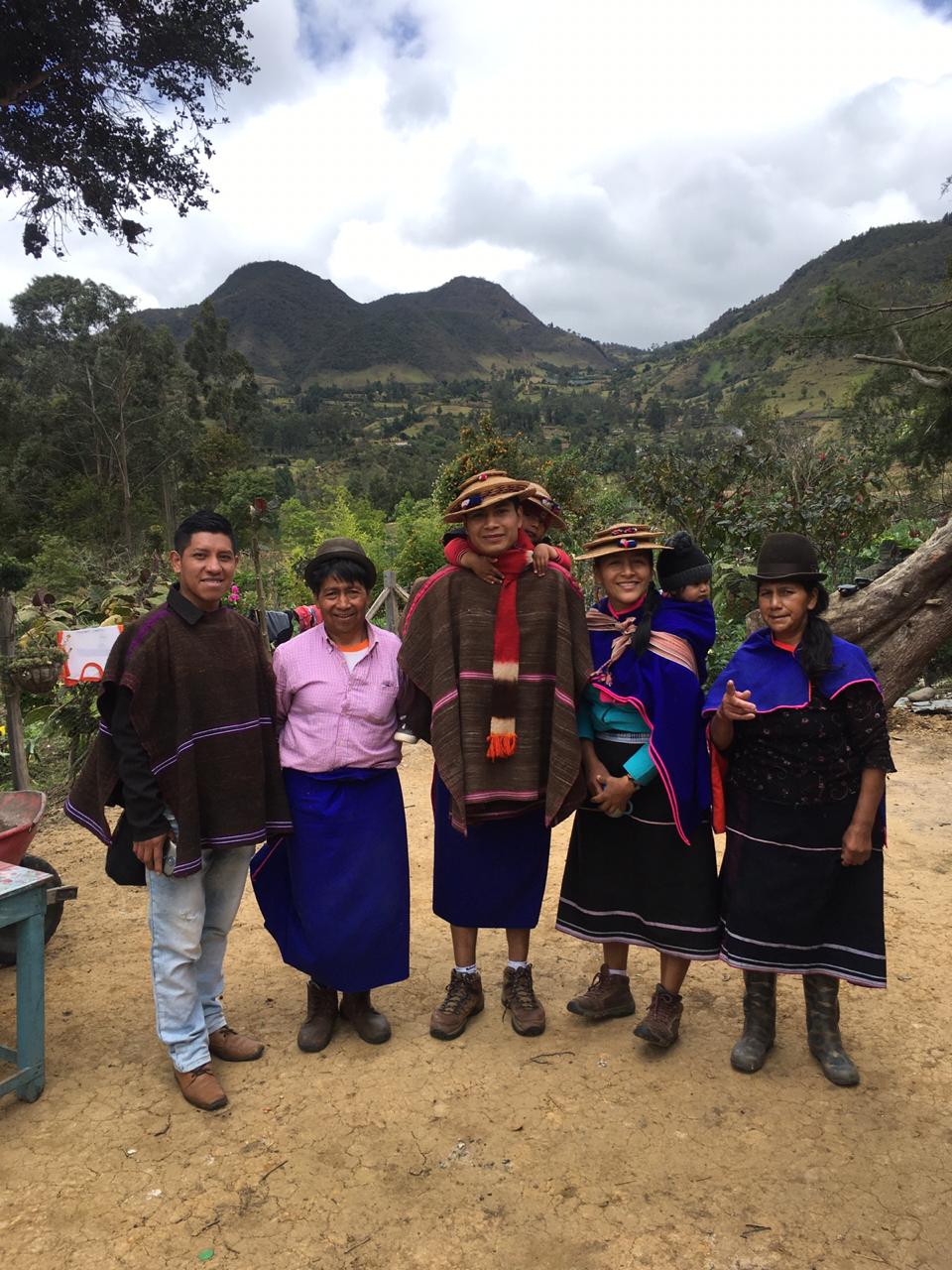 We arrive at our destination after only 15 minutes on a wide dirt road.
It is already dark although it is still relatively early. At the arrival, a man dressed from head to toe in a colorful outfit, blue skirt and wide brown poncho crossed by pink lines, wearing a characteristic three-tiered hat – a headdress that I will later find on other inhabitants of the vicinity – energetically holds out his hand to me.
"Welcome to Guambia," he says with a smile. Wilmar has a good stature, a straight and frank look and a nice smile.
A natural authority emanates from this young Misak who welcomes me with enthusiasm, introduces me to all his family and shows me around the house.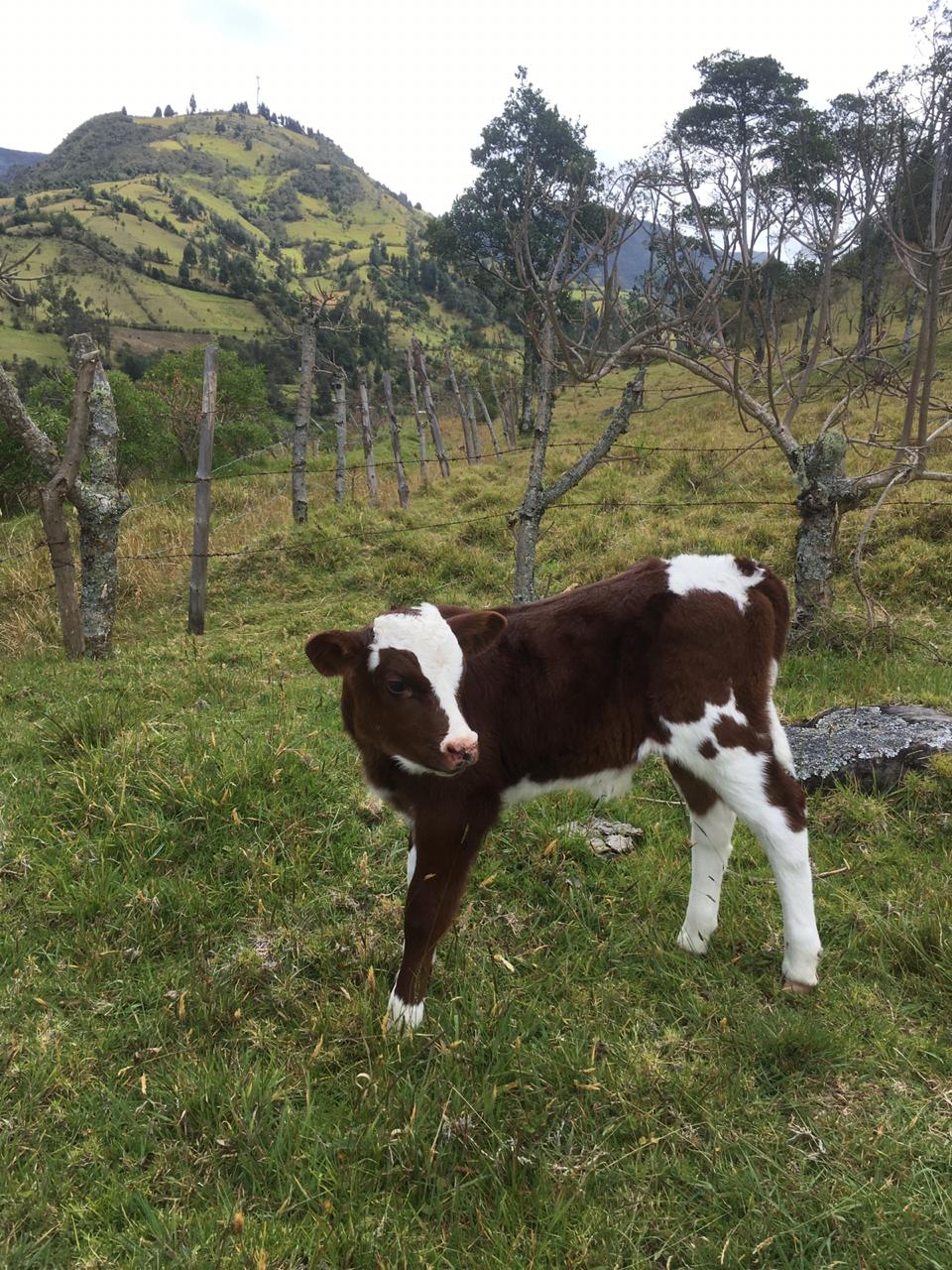 I have a room all to myself, everything is thought to welcome the tourist with dignity. It is simple but clean, that is more than enough for me.
I am aware that just like me, the traveler who will arrive in this lost "country" will not come in search of great comfort but will be fond of unique cultural exchanges.
I stay with Wilmar's parents, while he lives in a small house below with his wife and son. My host's mother has prepared a delicious dinner for me, I am surprised to be able to taste a relatively elaborate dish: rice with fresh vegetables cooked with herbs from the garden.
I expected a piece of cassava and a tasteless soup as I have experienced in other Colombian ethnic groups.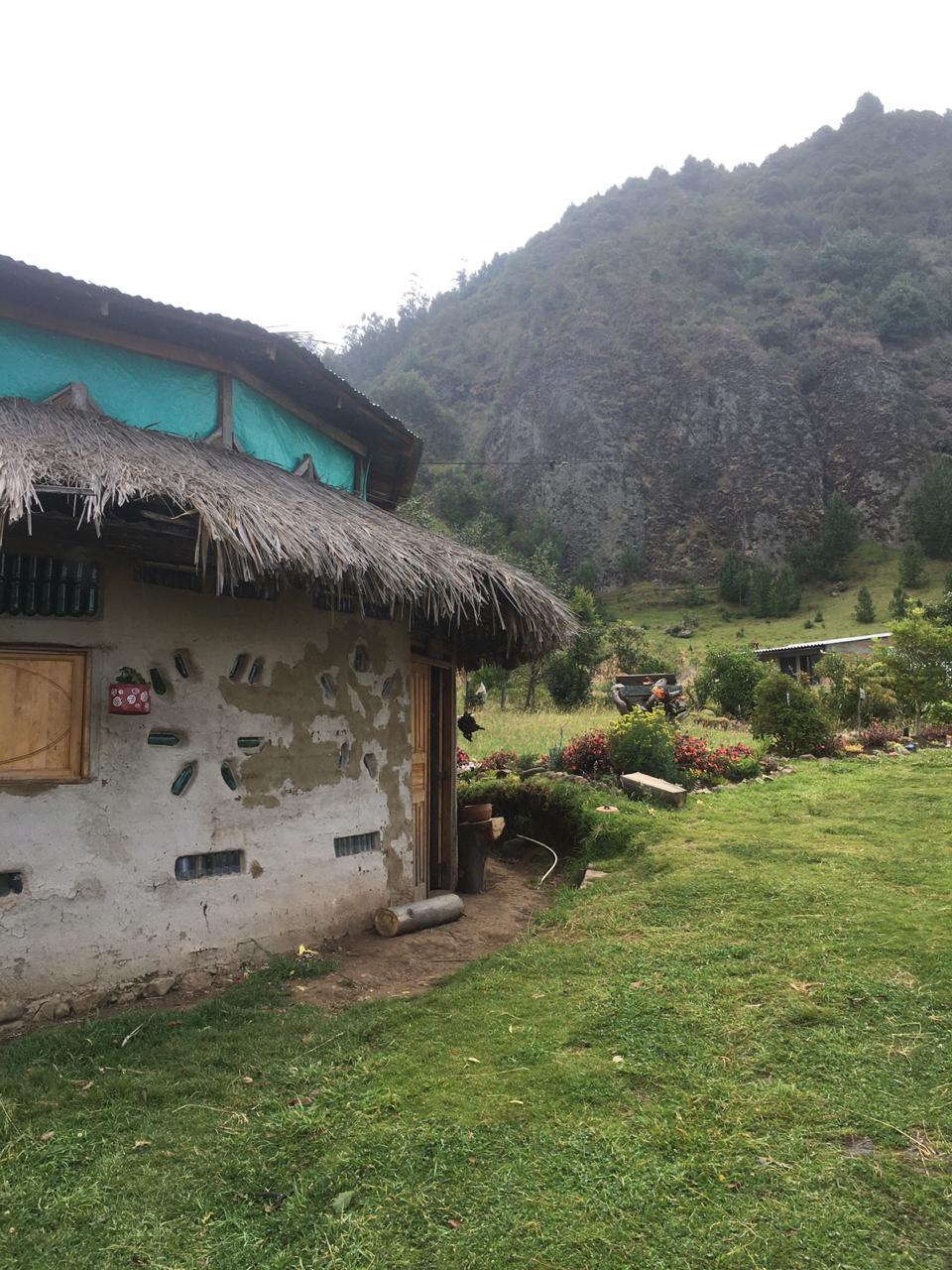 The family exchanges with me with enthusiasm, I read the fatigue in their eyes, but they are aware of the importance of my arrival for them, and for their future.
As we talk, Wilmar makes me feel like a worthy representative of his people and their traditions. "We were first persecuted by the Spanish settlers and then we ourselves began to abandon our cultural heritage to blend in," he tells me, "but today we have understood the importance of preserving our traditions.
He makes me feel from the first moments that he is one of those people who are ready to fight for the preservation of their ancestral cultural heritage. After getting to know each other, we go to bed with a lot of ideas in our heads.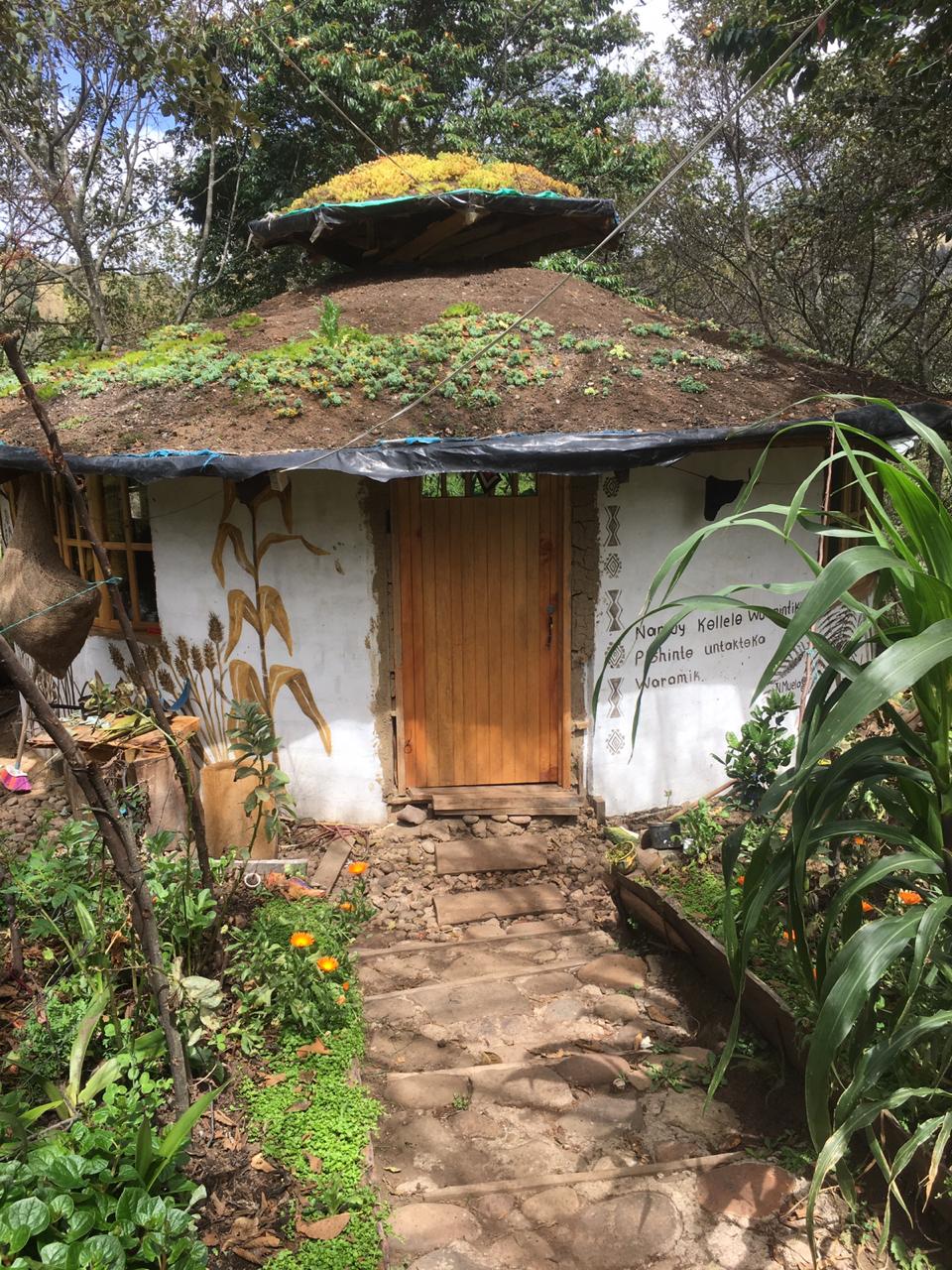 My night was relatively short because the rooster elected residence behind my shutters. Yes, we must not forget that we are in the country and moreover, at the farmers'.
Here, we live with the sun and we get up at dawn. After having lingered in bed for a long time, I finally get up at 8 o'clock and I notice that all the inhabitants of the family house are already active since a long time.
Wilmar's mother, who is busy in front of a tub filled with soapy water, explains to me that some of her sons have gone to move the cows to other pastures while others have gone to help with the collection of rainbow trout because the family also has a trout farm and we are in the middle of the harvest period.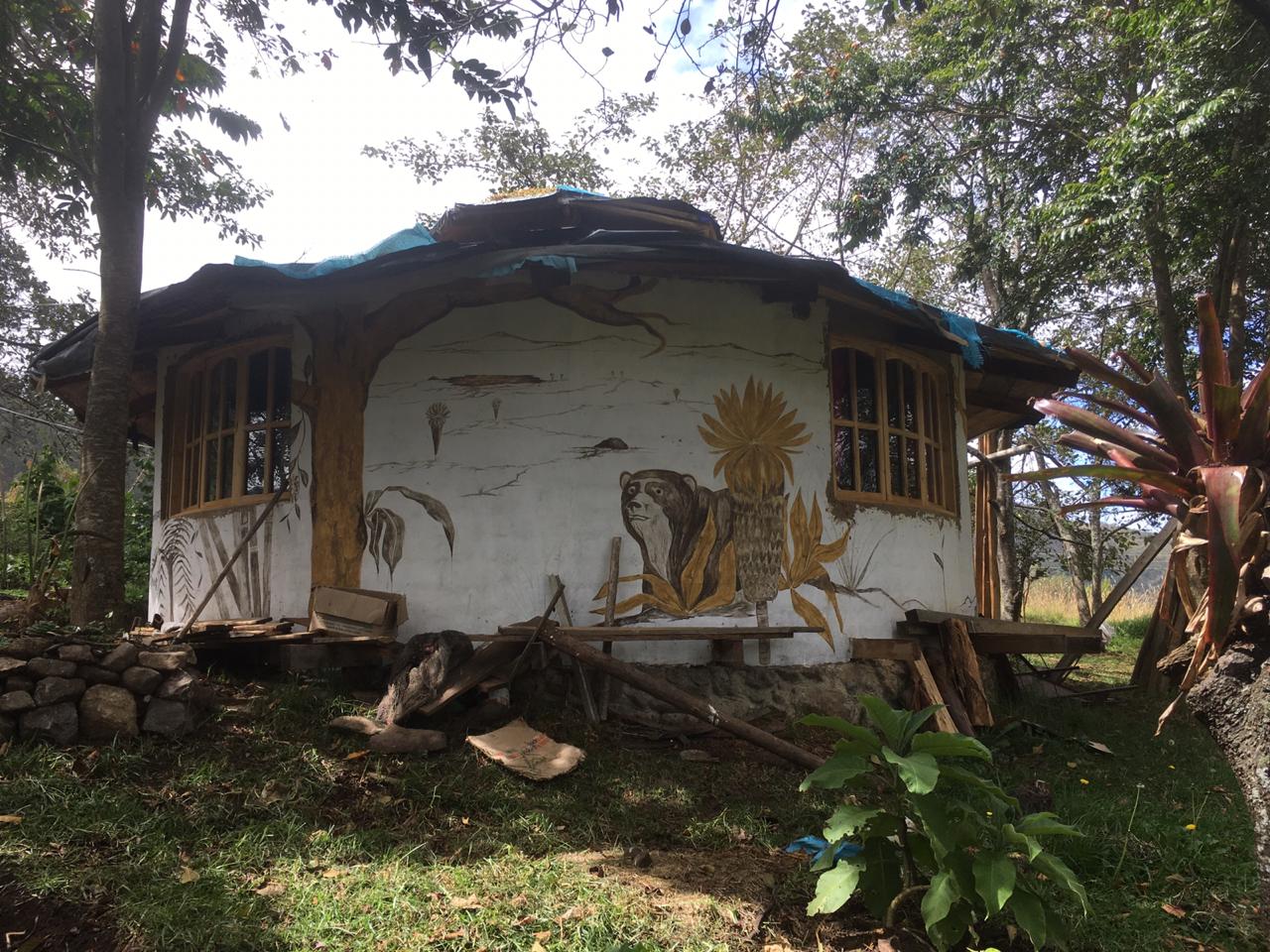 After finishing washing the clothes, this strong woman heads to the kitchen where she prepares a delicious breakfast for everyone.
Again, I was pleasantly surprised by the contents: fresh fruit, wheat cakes with eggs and coffee on the side. The members of the family then arrive little by little to get their fill.
Sitting on my wooden bench in the small courtyard of the house, I notice this time in the daylight that the walls are decorated with paintings. Wilmar, who in the meantime has also arrived, follows my gaze and raises his head proudly. 
"My brother is the artist," he explains. On one wall is a portrait of Wilmar's grandfather, an influential figure who was highly respected in his community.
The following day will be a day of discovery with my host, his wife and Lorenzo. Wilmar's son, 2 years old, accompanies us and walks without any reluctance.
We visit the "maloka", a kind of traditional round hut that serves as a meeting and celebration place for the inhabitants of the "vereda". Wilmar proudly shows me photos of the different projects he has set up.
"We work with the University of Cali, the students come to learn from us and they also help us. We have established a hiking trail in the natural park around us. "
Then we cross the botanical garden "Las Delicias" where my guides introduce me to the endemic plant species that they preserve there. It is impressive to see the quantity of things that the Misak cultivate, they are almost entirely self-sufficient.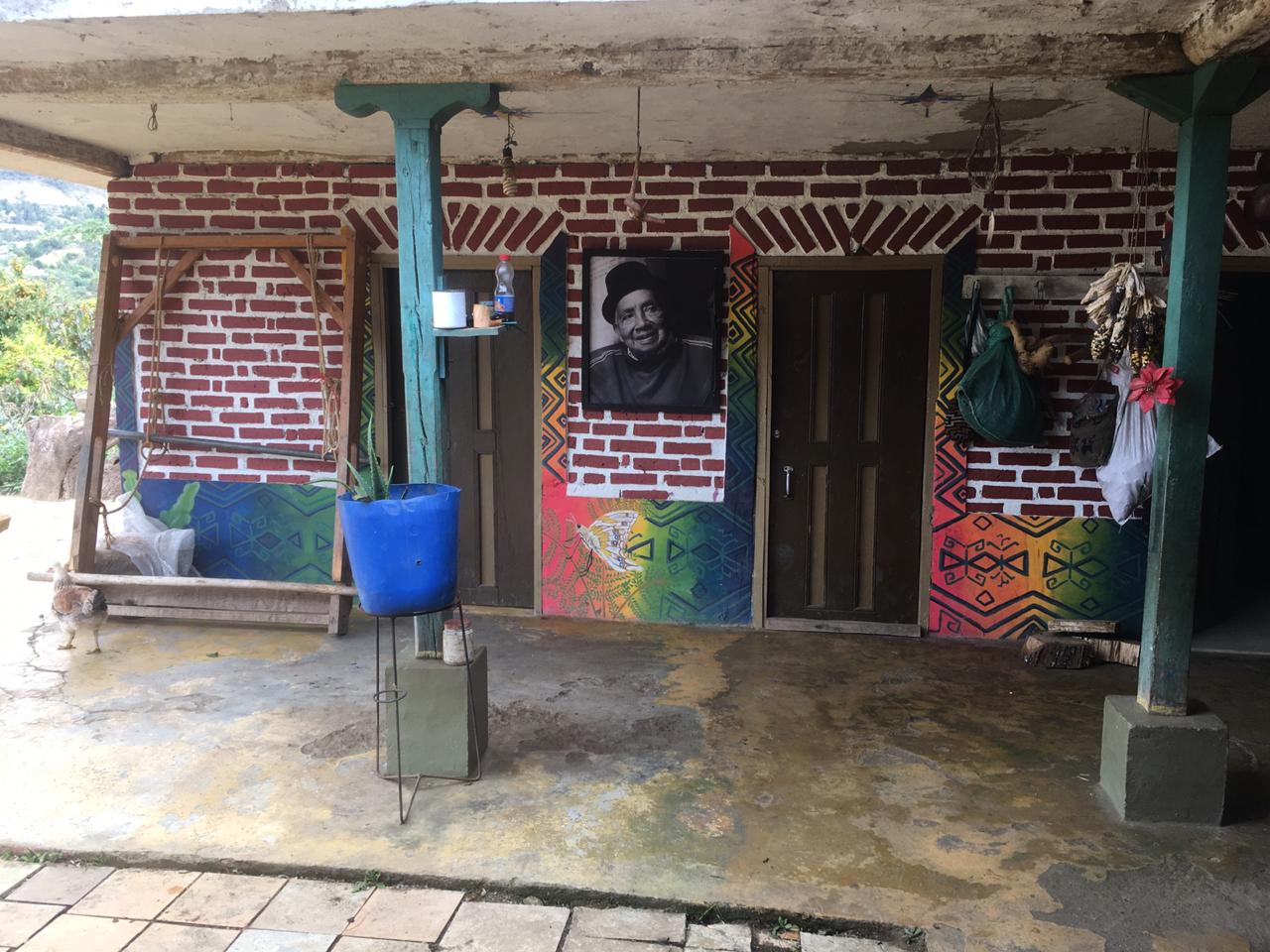 We continued to walk around in a delightful climate, cold but not too cold, just enough to appreciate the warmth of a little wool on the upper body.
The Misak are calm and thoughtful people, a characteristic common to most indigenous people.
But behind this quiet facade, I can nevertheless guess a people that rumbles inwardly at the memory of a tragic past that has affected them for centuries, a people today ready to act and to stand up for their interests.
Wilmar and his family are aware of the importance of education for new generations, but especially of the acculturation that has affected them over the past decades.
Their goal today is to reconnect with their traditions and they know that tourism is a way for them to help preserve this heritage.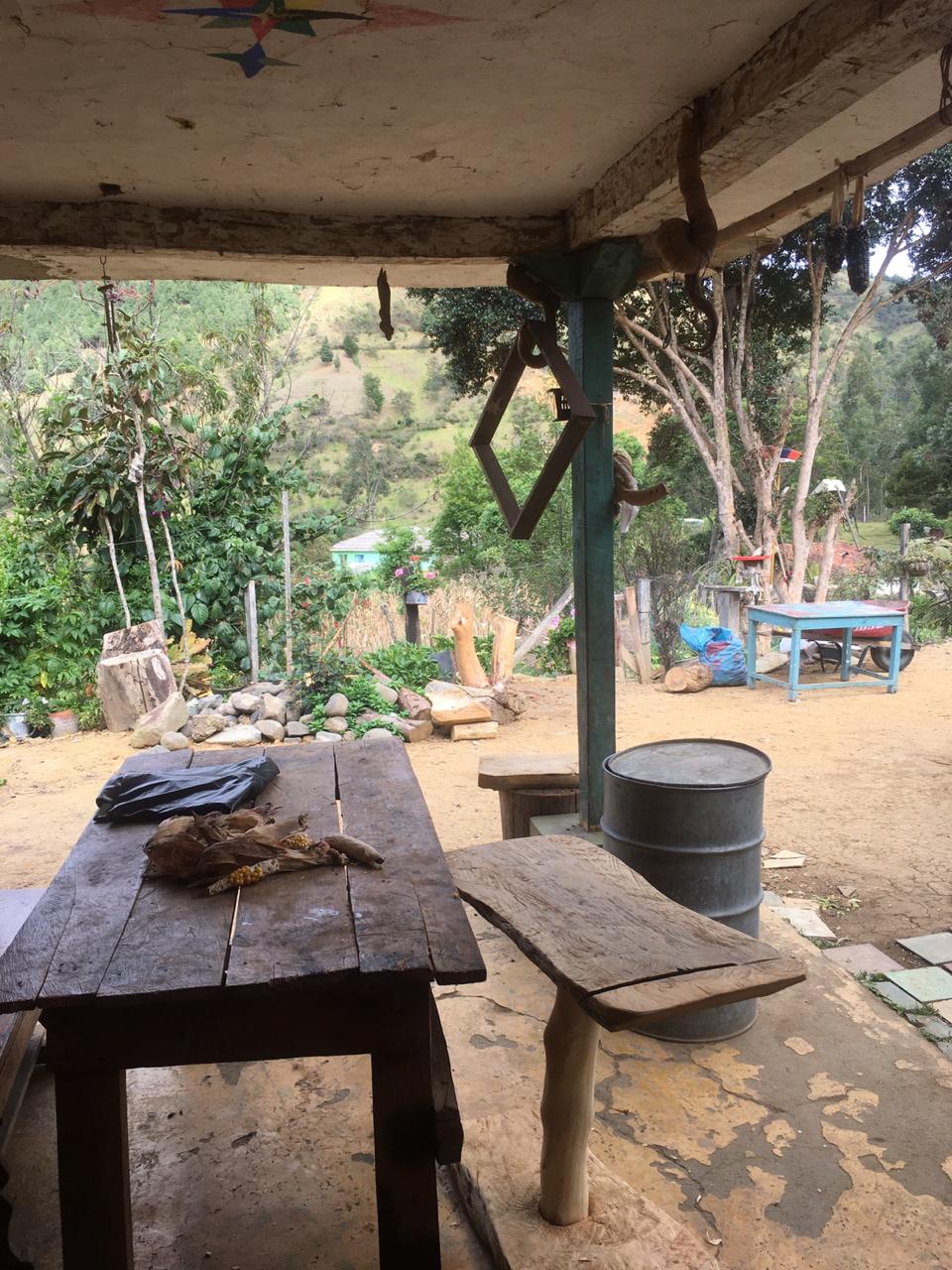 How to describe my experience without telling too much? Flashbacks still come back to me today and my memory leaves me with a feeling of fullness, a feeling that describes so well the state of mind of the inhabitants of this small valley.
I see a crystal clear river, sheep and cows grazing peacefully, workers in front of the trout ponds, green fields at the foot of the sacred Misak mountain, Wilmar telling me the native legends.
I remember my host's father, a small man with a wrinkled face, rubbing nettle ointment on his aching legs.
I see children laughing and running around the house, clouds floating all around Guambia where people live simply but in total harmony with their environment.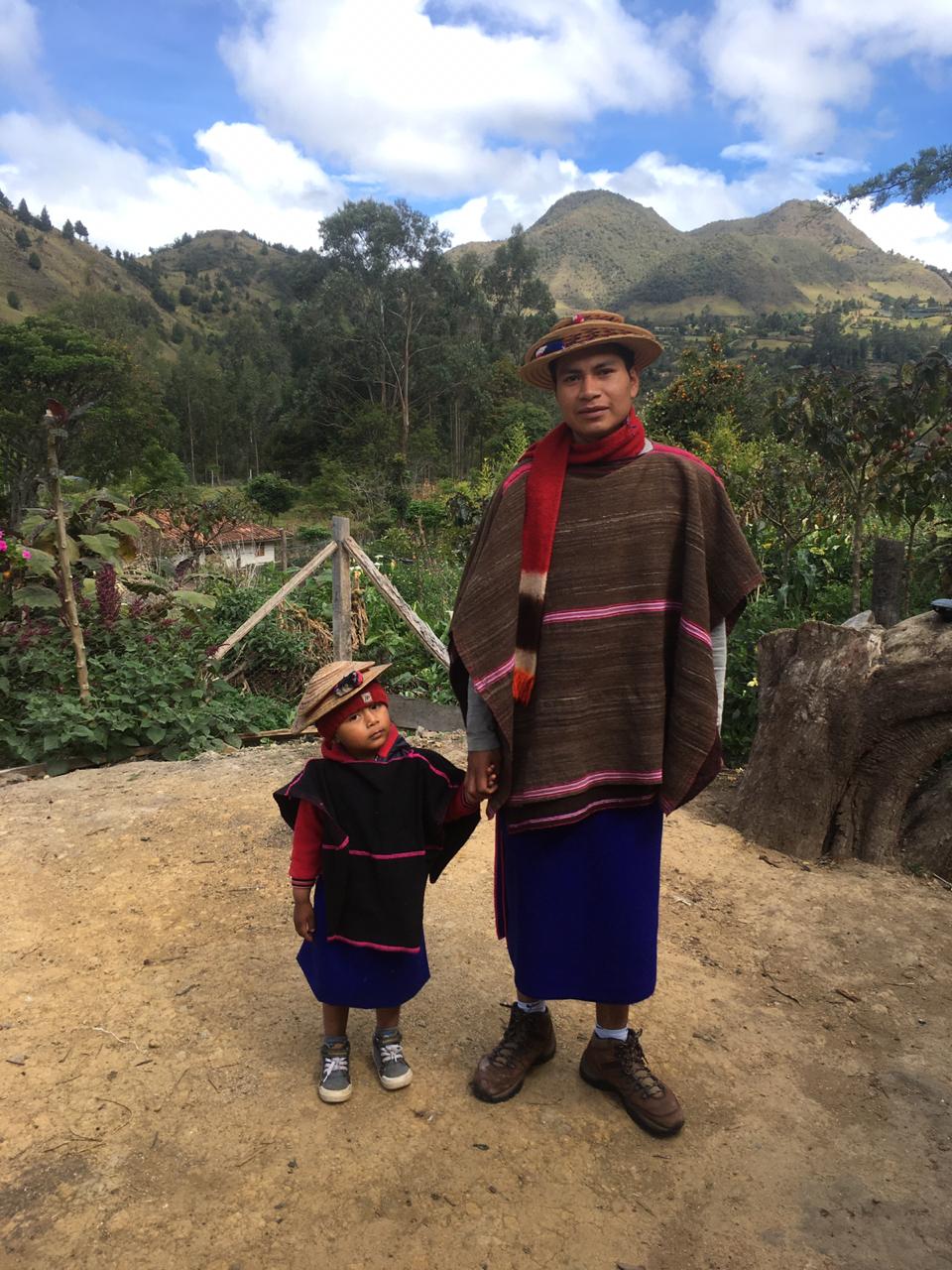 Finally, I remember the look of hope that the members of this endearing family gave me at the time of the farewell, and I hope to transmit it to you to give you the desire to go and know this Andean community with a big heart that will undoubtedly welcome you with wide open arms.
Access to Silvia : 1h from Popayán and 3h from Cali by private transport
When to go? Immersion in a Misak family possible every day, on the other hand the natives come down only on Tuesdays to the market of Silvia
What to do there? Possibility to choose between a half-day, a full day or a 2-night immersion among the Misak. Activities at the inhabitant's home, visit to the market of Silvia in option.
What should I pack in my travel bag? Warm and practical clothes to be able to walk (hiking boots), a towel, toiletries, a flashlight.
For more information:
Contact a Travel Agent now
Design the trip of your dreams today with one of our country experts: