Précédent
Suivant
Colombia for the first time! A Guideprincipiantes
Visiting Colombia for the first time can be an adventure! Clichés get stronger or disappear. Occasional images of moustachioed drug traffickers and aggressive, gold-toothed thieves attacking in the shadows of empty city streets at nightfall may come to mind.
The stereotypes that haunt a country with such a long history of insecurity and inequality are many. Yet today, Colombia is showing a new face to the world, regaining confidence and allowing itself to be discovered!
Below we reveal details about the particularities, geography, language and culture of Colombia that will surprise you.
All Colombians know how to dance salsa!
Colombians grow up listening to music like salsa, merengue, vallenato, the list is endless. The musical diversity is very wide and knowing how to dance is almost as natural as knowing how to breathe. Of course, not all Colombians know how to dance, but they carry it in their veins. So don't miss the opportunity to dance with a Colombian. Jump on the dance floor and let yourself go!
The weather is unpredictable
Wear several layers of clothes! Travelling from the north to the south of the country, it is possible to experience all four seasons. In the north, you can expect sweltering days and wet nights. Medellín and its "eternal spring" all day long, has an average temperature of 25 degrees Celsius. Bogota, at 2700 meters above sea level, will offer you bright sunshine during the day and intense cold at night, as well as several moments of rain throughout the day. In the south of the country, the climate will be dry, probably very hot during the day and very cold at night. In addition, night buses may have very high heating or air conditioning. So don't forget your coat at home!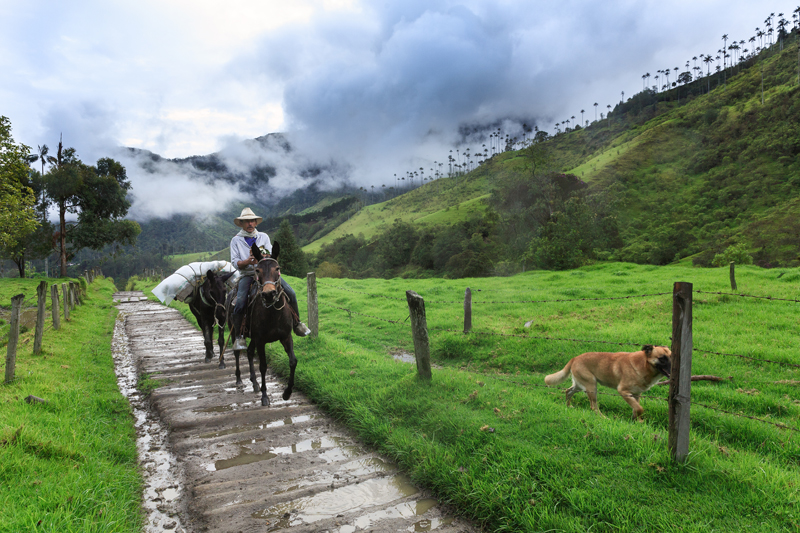 A beer please!
Even if your contact with the Spanish language hasn't gone beyond ordering a few beers on a beach in Ibiza, simple words like Hola, Por favor, Gracias and Adiós will make your trip to Colombia a memorable experience. Colombians greatly appreciate the efforts of those who come to visit to speak their language. Even if you can't say more than these four words, Colombians will always have the patience and imagination to understand what you want to say.
Sunset at 5:45 p.m.
You want to take advantage of Colombia's good climate, take a long flight and arrive in the country with a time difference. You hope to sleep and then enjoy a long day of activities at your destination, but you discover that the sunset arrives at 6 pm! It is common for travelers to talk about the beautiful sunny and warm climate of a place where the days are long and the sun sets at 10 p.m., as is the case in the northernmost parts of the hemisphere. Don't forget that Ecuador crosses Colombia to the south and we enjoy the sunrises and sunsets, which, although they are very beautiful, will always be very short.
Do you want to travel all over the country?
Travel in Colombia is still very affordable in all cities except Bogota. Although travelling by land can be tiring due to the distances involved, it is the best option to enjoy the country's landscapes. Round-trip flights between major cities start at only 100,000 pesos (30 EUR) each. Domestic beers cost between 3,000 and 6,000 pesos (1 to 2 euros) and even a meal in a good restaurant will only cost you 30,000 to 45,000 pesos (10 to 15 euros) per person. Or if you want to eat the typical lunch of the average Colombian, you can try the Corrientazo, a complete dish with drink included for only 10,000 pesos (3.5 EUR).
Colombians and the roads
In Colombia in general, it is possible to overtake cars on both sides. On mountain roads, buses overtake trucks, which overtake trolleys while a car arrives from the front, all in the middle of a bend. Despite these factors, and although it seems incredible, car accidents are not as frequent. Any traveller who wants to can drive in Colombia, of course it will be a much longer and more tiring activity than in other countries.
Colombia is as big as France, Portugal and Spain combined!
When planning your trip to Colombia, it is very important to take into account the distances between places. For example, from Bogota to Cartagena, a flight takes 1.5 hours or 16 hours by bus. To get to Leticia in the Colombian Amazon, it takes 2 hours by plane and Manizales, also from Bogota, can take up to 10 hours by car. If you are interested in the main cities and/or specific points of the country, we recommend you to fly. The country has an impressive network of airports and domestic flights. Low cost airlines like Viva Colombia make flying an easy option. If, on the other hand, you are interested in the beauty and variety of landscapes that the country has to offer, don't hesitate to rent a car or use the regional buses, the time invested is totally worth it!
Colombia has a soundtrack!
There is music everywhere! Colombians have a great tolerance for noise. You will hear music from shops, cars, houses and small headphones on people's mobile phones – maybe you will hear them all at the same time! So be prepared to listen to their varied soundtrack, it will be played all the time!
Fag, sale and ñapa!
When shopping, using these words will give you an advantage over salespeople who don't expect you to know these typical Colombian expressions: if you don't want to buy a lot of vegetables but only a portion or a small number, don't hesitate to ask for a pucho or a packet.
In the markets and in most clothing stores outside shopping centres, it is possible to ask for a discount, a reduction in price. In general, we recommend that you ask for the price of the items when you enter the store and only ask for the discount at the end, at the time of purchase.
The ñapa or bandage is a gift or an addition to one of the products you have purchased. Ask for it with a smile before you pay!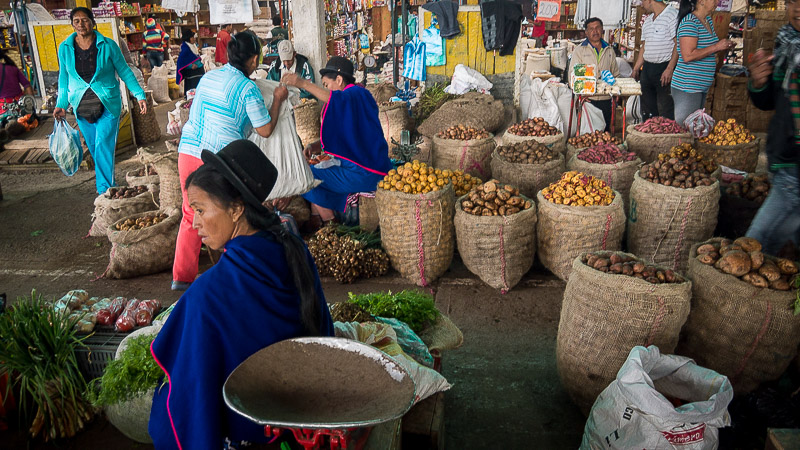 "Don't give papaya"
It's hard to resist eating a sweet, ripe papaya placed before your eyes, even if it's not yours. Stealing is not an approved behavior in Colombia, however you should be careful about the valuables you expose or the comments you make and who you make them with.
Of course, crime does exist, the same may be true in Europe or North America. You just have to use common sense. Don't go down the alleys and don't walk the empty streets at night. Carry your suitcase or bag on the front of your body and always listen to local advice.
Thumb up on the road
Until 10 years ago, large swaths of the country were out of reach for Colombians, and road travel posed a serious threat due to guerrilla blockades and kidnappings. In a country that experienced decades of instability and violence, the presence of armed men in military uniforms was a cause for alarm. Today, however, it is not, on the contrary it is a common scene that indicates: This area is safe. We are here to protect you!
So if you encounter the military or national police on any of your land-based journeys, don't hesitate to let them know you're all right, with your thumb up and a smile.
Get ready to be the center of attention!
And don't be surprised at the kindness and help you can get from people who don't even know you. Even more so in less touristy places, people will always want to know your name and try to exchange information about where you come from. People will offer to accompany you to an address or a bus stop, offer to interpret or accompany you to at least one place where you are safe if they perceive you are lost. It happens often, it's not an exception!
Colombians are very friendly and hospitable people. They have a sincere interest in travelers, so they always offer a warm welcome and make people feel at home. In Colombia, there is an air of joy; you will always find a smile, a positive outlook on life and an attitude of optimism in any situation.
In Colombia life is a surprise every day, let yourself be infected, do not stop experiencing and learning from this wonderful culture. Aventure Colombia takes you to know every beautiful corner of Colombia!