In this article, we present you the 10 reasons to choose Colombia for your next trip.
1. A condensed version of Latin America
Colombia is the northernmost country in South America and is bordered by two oceans, the Pacific to the west and the Atlantic to the north. The Amazon extends over the southern part of the country, while the Andes Mountains run through the entire country from north to south. In addition, Colombia has over 26 protected national parks.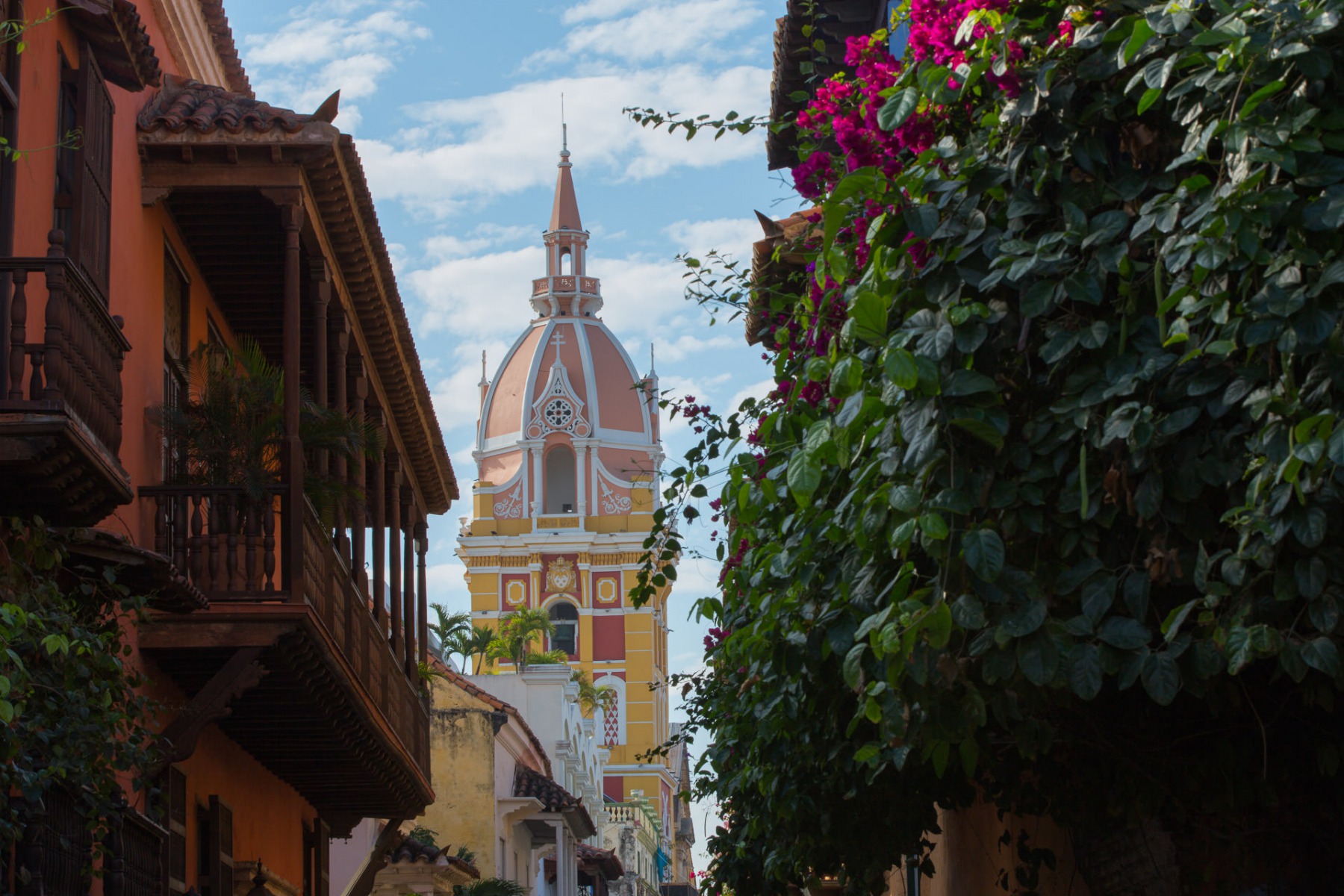 2. A favourable climate all year round
Colombia has almost uniform temperatures all year round. The country has a wide range of climatic variations: tropical in the Amazon, desert in the  Guajira, humid on the Caribbean coast and freezing in the paramos,
3. Colombian hospitality
Despite the fact that the country has long been regarded as a destination apart for its unstable security, Colombia has significantly improved its reputation and opened its doors to travelers. It is one of the friendliest countries, and is known for the hospitality of its people around the world.
4. The land of fruit
For lovers of exotic fruits, Colombia is a paradise. They can be eaten in juice or fresh. Fruit is everywhere. Discovery guaranteed!
5. The discovery of coffee
Coffee, Colombia's green gold, is known throughout the world for its exceptional quality and taste. In the coffee region, classified as a World Heritage Site by UNESCO in 2011, you will be surprised by the beauty of the landscapes and captivated by the culture and traditions of this area.
6. Colonial architecture
From Bogotá to Cartagena, from Villa de Leyva to Popayan, the visitor is carried away by the charm and beauty of the colonial cities.
7. Dance evenings
Salsa, cumbia, vallenato, salsa choke … Dancing is an integral part of Colombian culture. For dance lovers, don't miss a visit to the salsa capital,  Cali, for an unforgettable evening.
8. The land of flowers
One of the world's leading exporters of flowers, Colombia has between 40,000 and 90,000 different varieties of plants, equivalent to between 10% and 20% of the world's total plant varieties. Colombia is also the world's leading country in terms of orchid varieties (the orchid is the country's national symbol). Don't miss the flower festival of Medellin in August.
9. A country for thrill seekers
Colombia offers a wide range of exciting sports activities. Trekking in the Parque de los Nevados, diving in Providencia, paragliding and rafting in San Gil, climbing in Suesca…
10. Paradise beaches
The Pacific and Caribbean coasts extend for more than 2900 km. Colombia has many islands and archipelagos, including the archipelago of  San Andrés and Providencia, off the Atlantic coast of Nicaragua. San Andres and Providencia are ranked among the most beautiful islands in the Caribbean!
As you can see, Colombia is a must-see destination.
Contact a Travel Agent now
Design the trip of your dreams today with one of our country experts: